Sep 18, 2020 08:33 AM Central
Jessica Doman
Hey Hey, so you all know I love a outfit, one that is styled to fit me personally makes me feel fabulous and is perfect for the Season! Oh yeah and I also love when things come right to my door so I don't have to go out and deal with crowds and or drag my kids along.
If you need an easy button on Motherhood Fashion, my friends at Evereve have a styling box that is curated just for you that comes right to you door. It's like a stylist working just for you and your needs. How Awesome is that?!? Yeah, I'm a big fan!
And since everyone loves a good deal, you can use this code and get 20% off your first order...woo hoo!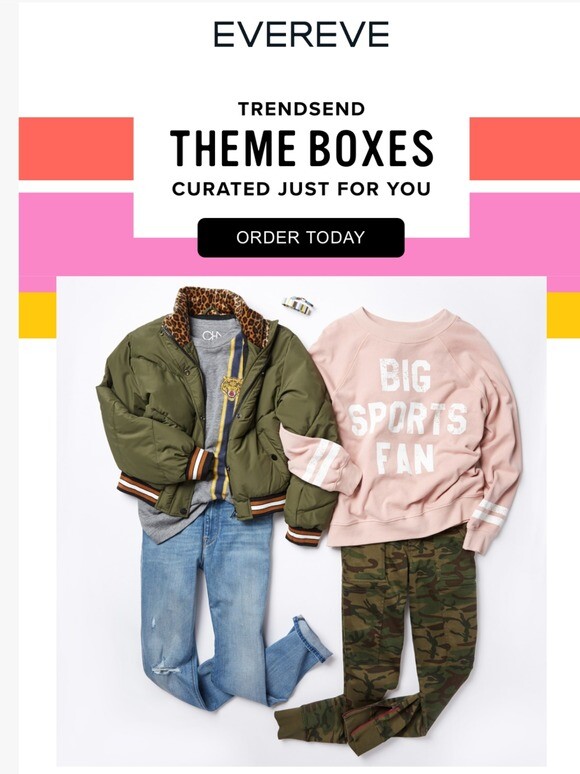 PS please be sure to let me know what you think and some of your favorite finds, your girl is always looking to shop!