Sep 22, 2020 01:30 PM Central
Jessica Doman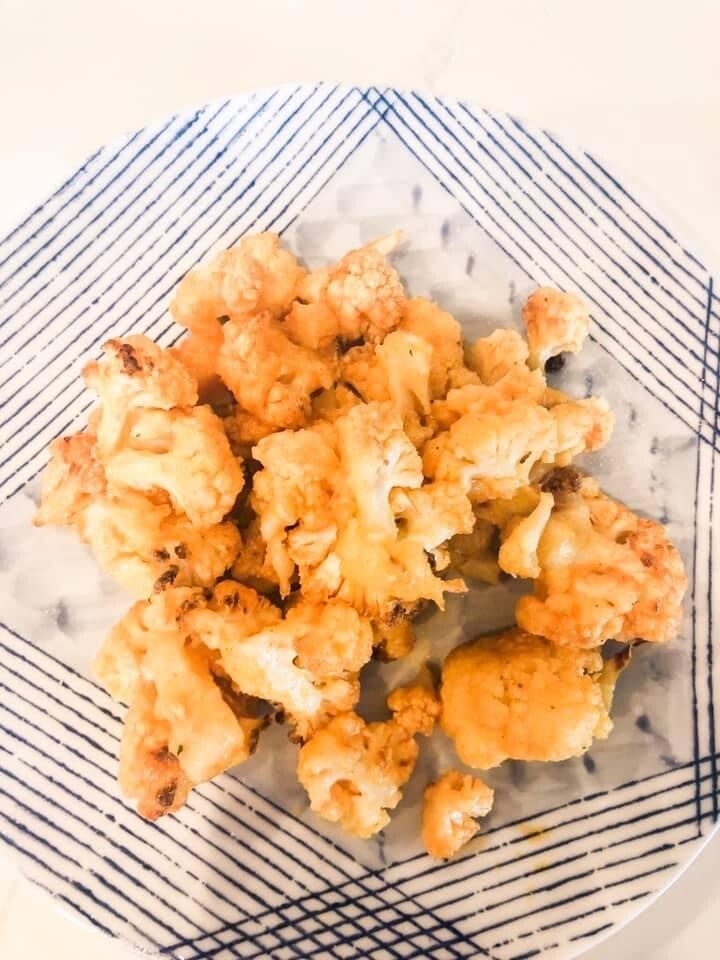 The Best Afternoon Snack. Both Whole30 and Paleo approved!

Buffalo Cauliflower Bites:

1 head of cauliflower chopped
Arrowroot Powder
Garlic Salt
Olive Oil
Apple Juice
Ghee
Frank's Red Hot Sauce

In a large bowl place the chopped cauliflower, pour olive oil so the cauliflower is coated and then 1/4 cup of arrowroot powder and 2 tablespoons of garlic salt and stir until mixed.

Place on a raised cookie sheet at 425 and cook for 40 minutes or until crispy. You will need to flip the cauliflower on the cookie sheet a few times while cooking in the oven.

When the cauliflower bites are almost done on the stove mix 1/2 cup ghee with 1/4 cup of Franks Red Hot Sauce and 1 TBSP of Apple juice. Cook until hot.

Then place cauliflower bites in a large bowl and pour Buffalo Sauce Mixture on top of bites and stir until mixed.

Then enjoy!