Oct 5, 2020 09:39 AM Central
Jessica Doman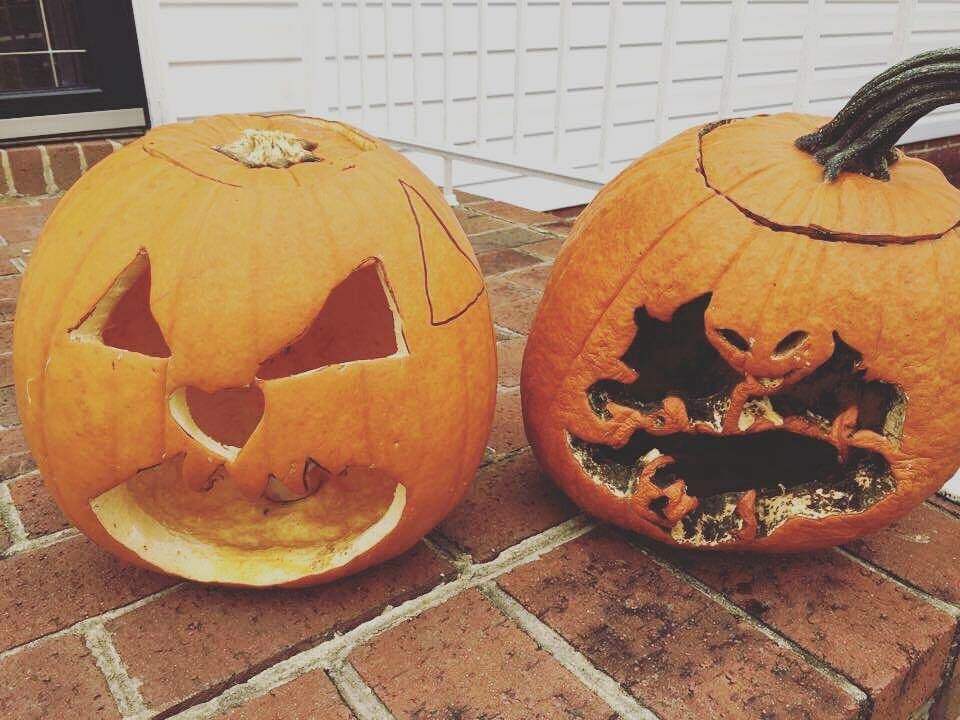 Looking for a way to
preserve your Halloween pumpkin naturally?
I've got an easy DIY Natural Pumpkin Preserve Spray recipe you can make at home to make those carved pumpkins longer.
Halloween is coming and it's time to get ready for pumpkin-carving season. Depending on where you live, that could mean waiting until the day before Halloween to carve those pumpkins due to decay, mold and bugs. But I've got some simple ways you can keep those carved pumpkins around longer for Halloween.
Why do carved Pumpkins Spoil so Quickly?
I came up with this recipe as I was looking up ways to preserve our newly carved Halloween pumpkins. All I could find were recipes with bleach, acrylic spray, petroleum products and other toxic additives that we don't keep in our house...I mean who wants that toxic crap around?!?
How To Make a Natural Pumpkin Preserve Spray
There's a really simple way to make your carved pumpkins last longer with this DIY Natural Pumpkin Preserve Spray. Just add peppermint essential oil, to your thieves cleaner and spray on your pumpkin!
The peppermint essential oil mixed with thieves cleaner helps to keep the bugs away (spiders, ants, and other pests don't like the scent of peppermint). It also helps to keep the pumpkin from wilting quickly.
How to Use This DIY Natural Pumpkin Preserve Spray
After you carve your pumpkin, remove the seeds, pulp and anything you don't need inside the pumpkin. Shake the DIY Natural Pumpkin Preserve Spray well and then spray the carved pumpkin thoroughly. Be sure to spray inside, outside, carved areas, etc.
Let your pumpkin dry in a cool, shaded area, preferably inside your home or even inside the refrigerator. The cool air helps the carved pumpkin last longer.
When you're ready to display your pumpkin, leave it out and enjoy. Consider spraying again each day to help it to last longer.
***This picture shows the pumpkin on the left which was sprayed every other day for 8 days with no mold and our other pumpkin which wasn't sprayed at all!