Oct 14, 2020 02:03 PM Central
Jessica Doman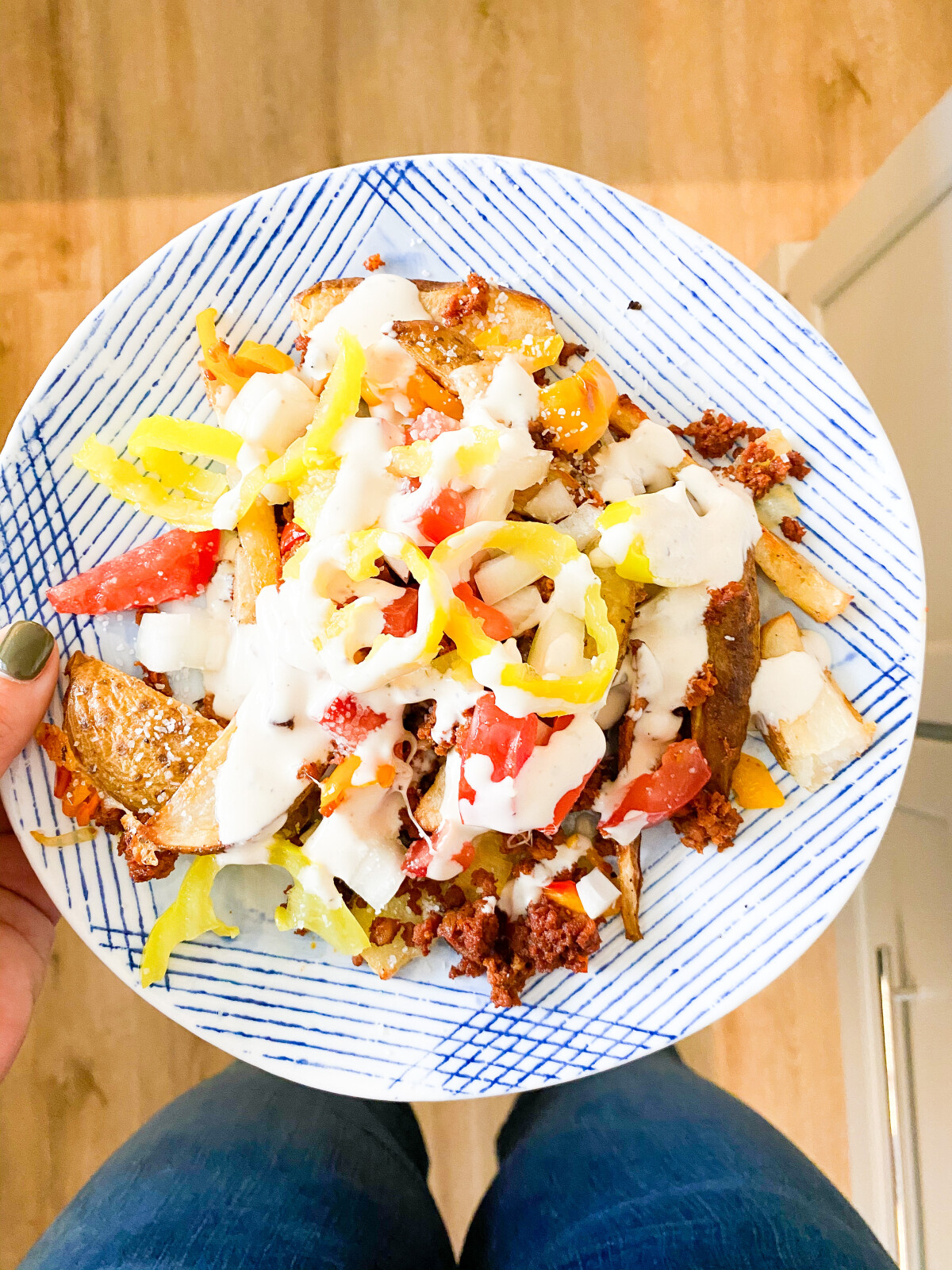 My little Sis lives in Denver and has recently become the best cook. So, it's been fun when she comes to visit she plans a menu and gives me a grocery list and then she cooks! Today's lunch include Chorizo fries and let me tell you, it did not disappoint.
Ingredients:
4 potatoes
2 lbs Ground Chorizo
Whole30 Dump Ranch
1 Red Bell Pepper Diced
1 Yellow Bell Pepper Diced
1/2 Onion
1 packet or 12 oz of cheese (omit if doing Whole30)
Toppings:
Green Onions
White Onions
Sliced Tomato
Peel and Slice the Fries and bake on parchment paper on 400 degrees for 40 minutes. At 20 minutes, flip each fry over to ensure thorough cooking.
Fully Cook Chorizo on stovetop. In separate saucepan, saute with olive oil; red and yellow diced pepper with 1/2 diced onion until sautéed.
Once fries are finished, top with Chorizo, yellow/red pepper and onion mix, cheese (omit if doing whole30), Raw Onion, green onion, diced tomatoes and Dump Ranch. Get to eating! YUM!