Nov 19, 2020 01:30 PM Central
Jessica Doman

Ah the Holiday Season, are you a lover of this season? Or do you fall in the Overwhelmed and Stress of the Holiday Season? Today, I'm going to share my top tips on how to thrive in this season including my favorite things to manage stress! Let's leave the overwhelm and stress behind us and thrive in this Holiday Season!
1. Let's get crystal clear on what you want out of this Holiday Season, is it to have your shopping done before Christmas Eve? Is it to hire out the cooking this year for Christmas dinner? Don't overthink what your goals are this Holiday Season, they are your goals, no one elses so don't judge yourself about it. Often times we fall victim to the pressures society puts on us especially during the Holidays. But, guess what, this is your life, no one else can live it for you. So, you get to do what you want :) Just remember that this Holiday Season.
2. Once you have your goal for this Holiday Season, make a plan and get after it! If you want all your Holiday Shopping to be done prior to Christmas Eve and you buy 50 gifts. You need to buy roughly 2 gifts a day for the first 23 days in December. Then your shopping will be done! How easy does that sound? Whatever your goal is, break it down into much smaller actions. This is helpful because it allows your brain and body to see how doable the action really is. Buying 2 gifts a day is easy but 50 gifts in 2 days is a lot. How do you feel thinking of just having to buy 2 gifts a day? Like you got it in the bag, right?!? Yep!
3. Set expectations with your family. I

f this is your first Holiday Season and you're making changes to accommodate a better life for you during this time of year, some people might resist the change. But, hey, again, this is about you. Let it roll if Aunt Linda makes a snide remark because you had dinner catered this year to support a small business and get some stress off your back. Or better yet, ask her if she'd like to cook next year, as you'd be happy to eat her delicious meal instead of the one your fabulous caterer made (who is a 5 star chef by the way :) )
4. Give yourself some grace. If this is your first Holiday Season and you're making changes to accommodate a better life for you during this time of year, you're bound to experience some bumps in the road. No worries though, remember to give yourself grace. Everything will be all right and next year maybe you'll need to pivot again and ease some additional overwhelm you recognize this year during your busy holiday season!
5. Tools. Give me all the tools. I use these stress relief techniques in everyday life but during the Holiday season its no secret I run to them a lot more! My go to favs are listed below and trust me this work within minutes when the stress, overwhelm and anxiousness can get to be too much.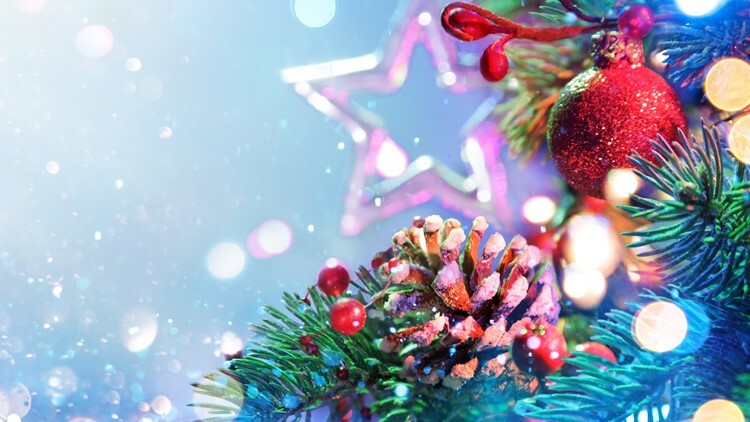 My Fav Stress Relief Techniques and Tools:
Peace and Calming Roll On: Well this one says it all too. Need a little Peace? Need a Little Calm? This has you covered. Plus this baby rolls on super easy. Pop the top and roll on your wrists, up your spine or bottoms of feet for an amazing smell and promote feelings of peace. Ahhh sweet peace. Bonus this works amazingly well for toddler tantrums...don't ask me how I know, but I know :)
Meditate: Does it seem hokey? It might if you've never done it but let me tell you this trick alone has given me more peace this year than anything else. In fact, I might go as far to say as its given me the freedom I've experienced this past year. Freedom in certainty. That I am doing and am right where I need to be. Meditate for at least 15 minutes a day. Get in a quiet dark place and go to YouTube and do a guided meditation. Here's how you can use one of my favorite ones I do almost everyday.
CBD Oil: True, CBD oil is like the Wild Wild West out there. But, listen, the CBD oil I use is the best. It's quality is better than any. Trust me, I've researched it all. And contrary to what you might think, all CBD is not created equal. This CBD does not include THC so if you're looking for that get high feeling, it ain't with this Sis. Instead this CBD will give you a calm feeling, support your body naturally in terms of immunity support, help ease pain and boost sleep! You can get it here
Workout: Move your body. Its no coincidence that you always feel better after a workout. It's because the endorphins release during a workout. And well we all love endorphins. Guaranteed to alleviate stress is a kick butt workout. Some of my favs include working out on my Peloton or enjoying a Crossfit Class! How do you like to sweat?
Hope this blesses you this Holiday Season!