Nov 19, 2020 02:08 PM Central
Jessica Doman
Planning a Vacation? Check out this busy mom Life packing list including what to pack in your checked bag, what to bring in your carry-on bag, natural remedies and supplements you can't leave home without, and a wellness travel routine to keep you healthy on your trip!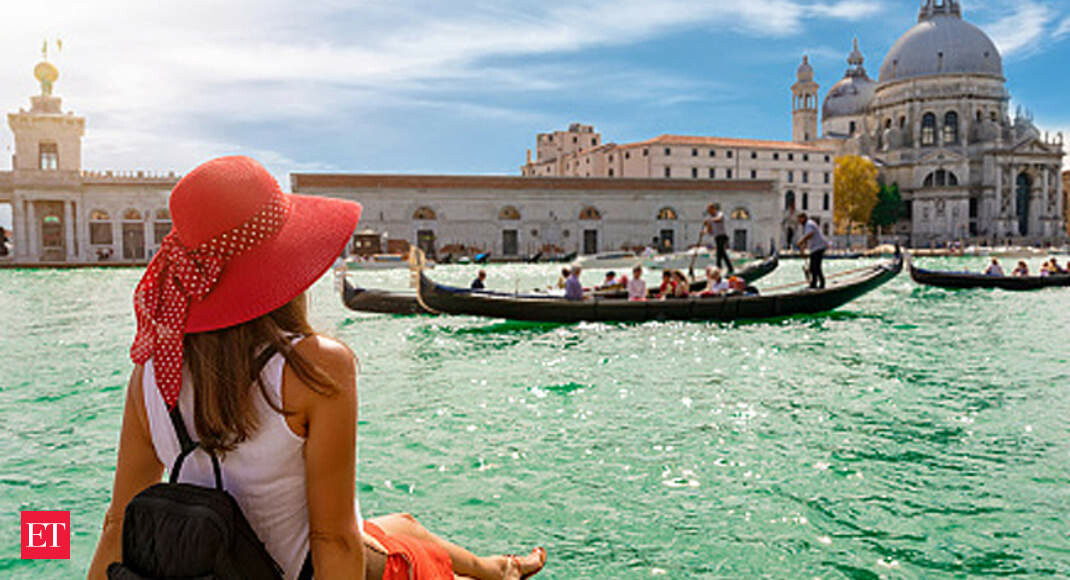 Whether I'm traveling with the family, taking a girls trip or going on a business trip, I never leave home without these natural travel essentials. I love that everything on this packing list is made with natural ingredients – which means I can still live a natural wellness lifestyle – complete with my favorite natural wellness remedies – even when I'm traveling.
Personal care products – I get these in a set call the

Bon Voyage Kit

. It comes with shampoo, conditioner, body wash, body lotion, face moisturizer, Thieves toothpaste, toothbrush and floss. It's like an all-in-one toiletry bag (get it for

wholesale pricing here

).
Makeup – I use

Savvy Minerals

– it's a 100% natural mineral makeup line. You can get a starter set that comes with foundation powder, eye shadow, lip gloss, blush and other goodies.
Toothpaste – Hands down, I love this

travel-sized Thieves toothpaste

(get it for

wholesale pricing here

). It doesn't have fluoride, yet it cleans teeth so well. I add a drop of orange essential oil on my toothbrush along with Thieves toothpaste to naturally whiten my teeth.
Thieves wipes – These are amazing for everything from wiping down airplane trays and toilet seats to keeping under arms fresh or taking off makeup. I love

Thieves Wipes

– they're all-natural and compostable too (get it for

wholesale pricing here

).
If I'm traveling over 2 nights, I pack everything but my checked bag and just walk on the plane with my purse, computer and a good book. I know people say you should always pack a carry-on when you travel in case your luggage gets lost but after years of business travel, its freeing to walk around the airport carrying just a purse!
Foundation powder, dark eye shadow and lip gloss – to look fresh after a long car or plane ride.

Thieves Hand Spray

– to wipe down surfaces that need cleaning like the airplane tray or dirty bathroom seats.

Thieves Hand Sanitizer

– to keep hands clean on the go (a must-have for parents).
Portable charger – got keep that battery on my phone full!
Glasses and extra set of contacts – if you wear contacts like me bring an extra set of them in your purse. Bring your glasses too!
Headphones – to watch movies or listen to podcasts or music. Make sure your headphones are the old school ones that are still compatible with planes (not the new I-phone headphones :) )
Mini supplement case with your favorite vitamins – I like probiotics like Life 9 or Inner Defense for supporting a healthy immune system (get them here for wholesale pricing).
Favorite essential oils – like

DiGize

for digestion,

Lavender

for sleep and relaxation,

Stress Away

for dealing with travel overwhelm, and

PanAway

for soothing muscles. I've brought up to 20 bottles (5 ml size) in a carry-on before and never had any issues with airport security.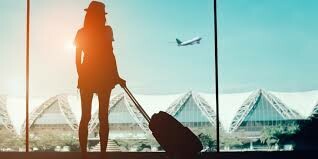 Wellness Remedies
My Travel Routine
Before I get on the plane or on the road, I take 1-2 oz of Ningxia Red It's an antioxidant drink that's fantastic for keeping the immune system healthy. They come in 2 oz travel packets too and I toss enough for my whole trip in my packed bag.

I also take Inner Defense and Life 9 (probiotics) both from Young Living. I want to keep my gut as all health starts in the gut.

Opt out of the body scanner at the airport. It doesn't take much longer to do. It's just a pat-down and they check your bags. It's way better than the radiation you'll pick up from the other machine.

Board the plane and settle into my seat. Use my

Thieves Spray

to clean surfaces I'll be using like the seat handles and tray table. Use

Thieves

to keep my hands clean.
Put on some

Stress Away

essential oil and Peace and Calming Essential Oil to help me settle down after all the hustle and bustle of getting to the airport.

Put in my ear phones and listen to audible or read.
NingXia Red, Thieves Spray, Thieves Hand Sanitizer, Peace and Calming, Thieves, Digize and Stress Away are all part of a starter set of essential oils that I use. Learn more about it here.
What always makes your bag for travel?