Jan 1, 2021 02:03 PM Central
Jessica Doman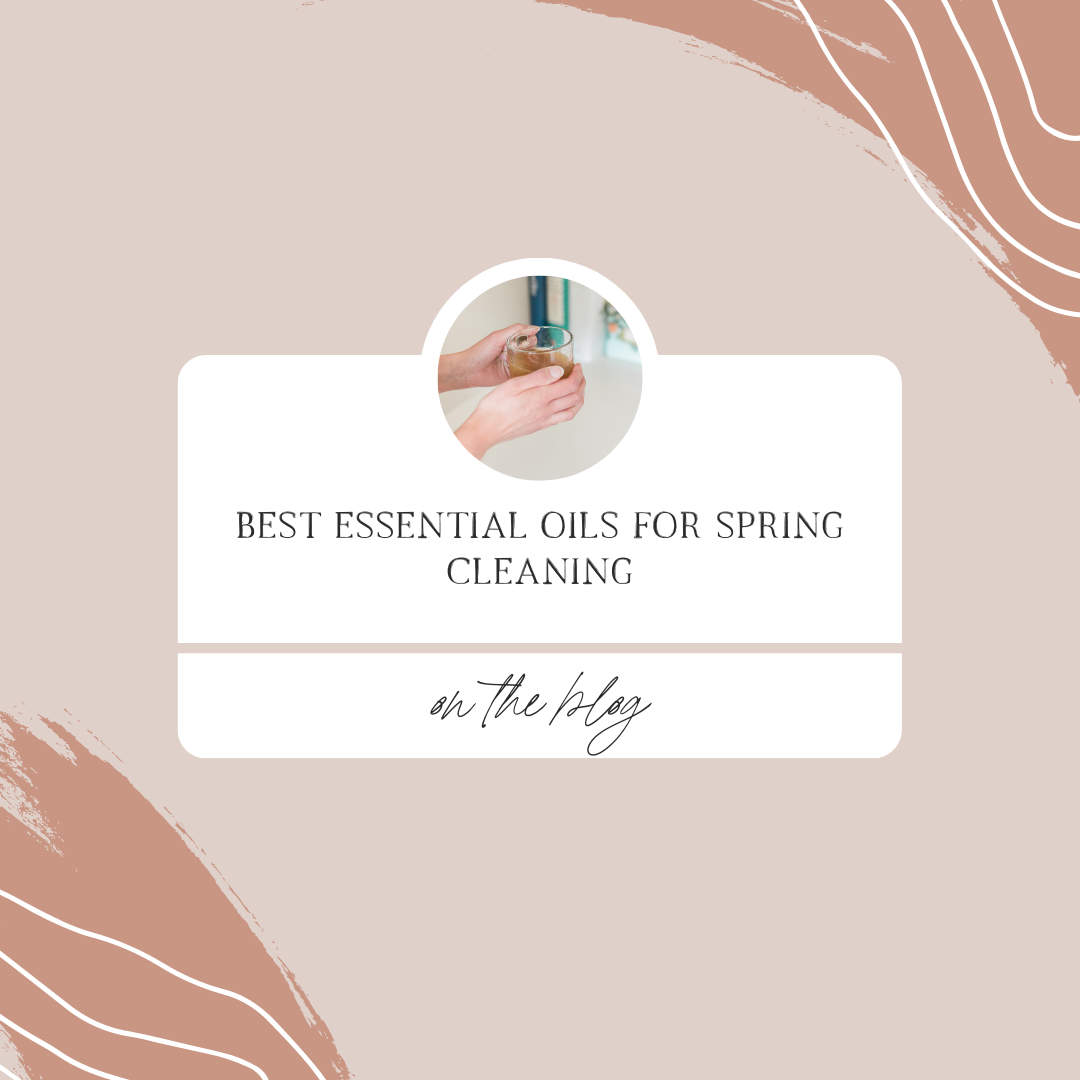 Spring Cleaning. Are you a fan, or not? I'm team not a fan. But, Alas, I guess it's time again, for a big spring cleaning. As if we don't do that enough, right Moms?!?
Today on the blog, I'm so excited to be sharing my tips about the Best Essential Oils to use for Spring cleaning. In my eyes, next to Mom in the dictionary says "create a healthy, happy Home for my children". I'm sure you reading this agree, and want the same for your babies as well. There is a quote that I love, "If you want to change the world, go home and love your family". And by cleaning, the love for your family shows.
Whenever I feel frustrated with the cleaning I must do around my home I remember cleaning my home is part of loving my family and I think of the billion Moms around the world who are doing exactly the same as I, loving our families by providing a clean, healthy, happy home.
This is exactly why I am so passionate about insuring the products that cross the threshold of my home are only the best that money can buy because my home is a safe haven for my family and I do not want any harmful products to come into my door. We don't allow products in our home that cause respiratory distress, hormone disruption, autoimmune issues, cancer, infertility or many many other ailments that are directly linked to these harmful household products. Let's go into that a little deeper here.......
Did you know if you live in the European Union, 1328 chemicals are banned. That means they can't be used in personal care or food products. Here in the good old USA, our government has only banned 11. See something wrong with that? Yep, me too! Are you upset about that? Yep, me too! Let's feel that fire in our bellies and do something about it!
Wonder why Cancer, Auto-immune issues, allergies and hormone imbalances are so much more prevalent today than even 20 years ago? It's because our chemical exposure everyday. We eat, use or breathe in chemicals from our food or products used within our homes. Check out the Documentary STINK on Netflix, it's eye opening.
Now back to Spring Cleaning..... let's Forget about cleaning your home with store-bought cleaners. They're filled with chemicals and toxic ingredients. Even the "all-natural" cleaners have preservatives and often cost twice as much as conventional store-bought cleaners. Read more about the 20 ingredients to avoid here:
Instead make your own homemade cleaners for less than a dollar AND use natural ingredients you probably already have around your home. And the best part? You probably have most of the ingredients in your pantry. Or EASY Button in Motherhood, Get yourself my Favorite Household Cleaner which you can use to clean your whole house; yep, floors to toilets this has you covered. You can get some
here.
Or if you're a DIY girl you can totally make your own saving you so much money plus you probably have all of these ingredients in your pantry!
Ingredients for my Fav DIY Household Cleaner
Liquid Castille Soap is a coconut-based soap that is non-toxic and non-irritating. It's the natural cleaning agent in many of these DIY cleaning recipes that's mild, yet super effective.
Essential Oils are a great way to clean along with offering a fresh scent.
Witch Hazel is a great alternative for rubbing alcohol. It sanitizes surfaces, but doesn't have a strong scent like rubbing alcohol.
Here's my recipe for my Fav DIY household Cleaner:
-3 TBSP Liquid Castille Soup (get the unscented kind, the other stuff has fragrance in it....i.e. chemicals)
-1/4 Cup Of Witch Hazel

(get the unscented kind, the other stuff has fragrance in it....i.e. chemicals)
-15-20 drops of your favorite Essential Oil (keep reading for my favs below).
What Essential Oils to Use that are the best for Spring Cleaning?
You can use a combination of essential oils to provide the natural scent in this recipe, including: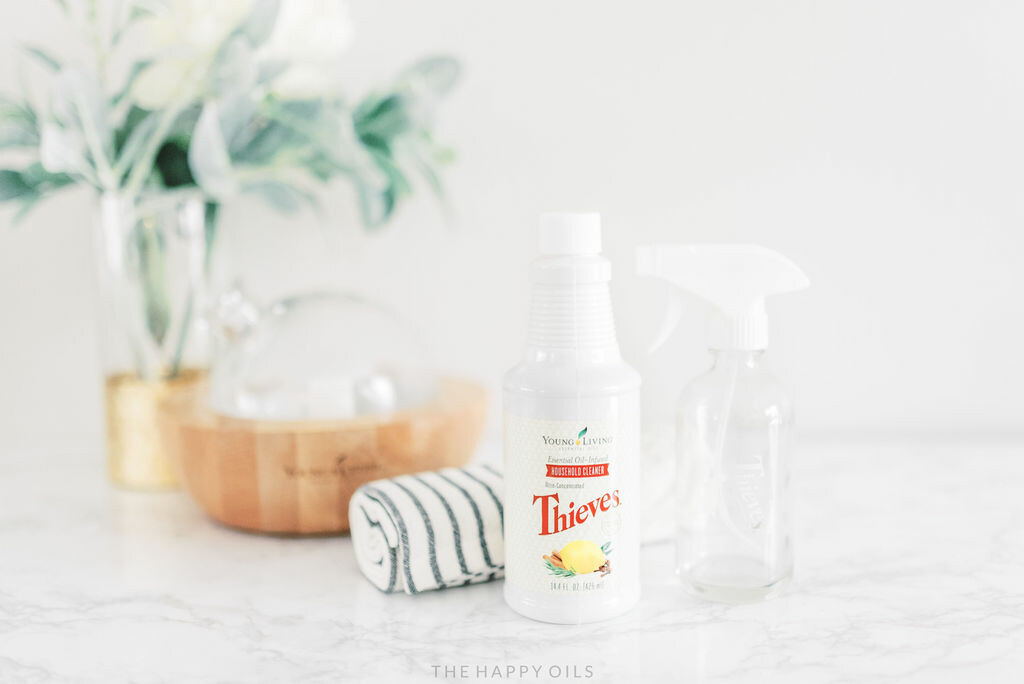 Also, don't forget to stock up on
Thieves Cleaner
, the only thing I use in my home to clean my sinks to my toilet. It's chocked full with my favorite essential oils which are the best for keeping your home in tip top Spring Cleaning shape! Close your eyes and imagine smelling Cinnamon, Clove and Lemon..these are just a few of the best Essential Oils for Spring cleaning!
One more tip I'll leave you with:
If you need motivation to help you get started on your Spring Cleaning. Pop my favorite Diffuser Combination into your diffuser to give you some motivation to have your house looking tip top shape to cross the Spring Cleaning off your to-do list!
Motivation Diffuser Blend:
Which Essential Oil are you most excited to add to your Spring Cleaning Routine?
Want more tips for a Healthy Home for All without breaking the bank click here