Nov 17, 2021 08:25 AM Central
Jessica Doman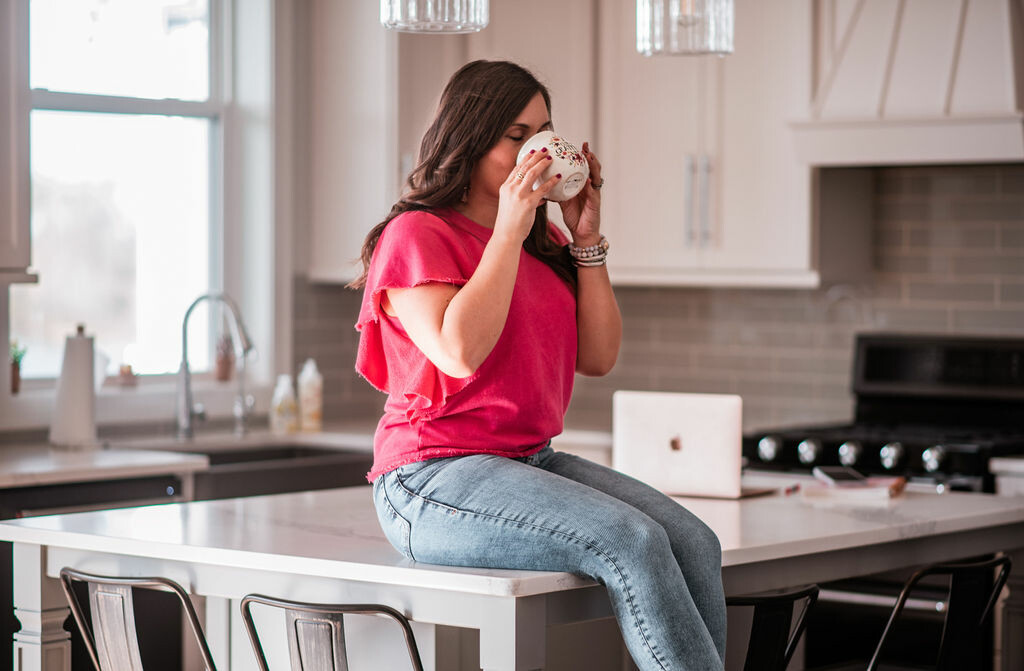 It's easy to think that being a mom means putting your needs on hold - and to a certain extent, you're right. What you're not thinking about is the needs that CAN be met, the dreams that CAN be achieved, or even how you CAN be a mom that has it all.
#1. They have a self-care routine
I have never met a mom that didn't need a break, whether that's a mental health break, actual break, or even just a 15 minute time to themselves. It's so easy for our kids to become the center of our attention - for good reason - but, you have to remember yourself!
Moms that seem to have it all always have a self-care routine. This could be something as simple as waking up with your coffee and reading a book before wake-up, or taking a long bath with a glass of wine at night. I'll let you in on a secret too, you CAN fit self-care into your schedule without the mom guilt.
#2. They don't compare themselves to other moms

You're probably reading this because you're under the impression that Sally on IG has her life 100% put together. Her photos portray the "perfect" mom life. She's crafty, smart, well-balanced, etc. But, you've gathered all this through her IG! Social media is only the surface of someone's life, her life could be nowhere near where she wants. She could even be reading this too.
You have to stop comparing yourself before you can create a life where you have it all. Comparing yourself to other moms, bringing yourself down because you're not the same as them, or wishing you could be more like them are all harmful ways of thinking. You're a badass mom (and they are too) and don't forget it!
#3. They have clear goals
My "have it all" mom life is going to look a lot different than yours. Want to know why? It's because our goals are different. You're going to have different aspirations from other moms, and that's okay. You need a life that YOU'RE satisfied with, not the mama down the road (re-read #2 for reference).
Establishing goals for yourself mentally, physically, and in life will help you build a life you want. When you don't have goals to reach, you're often left with a feeling of confusion or, rather, lacking a sense of purpose.
#4. They connect with a community
One of the biggest misconceptions about motherhood is that you're alone. Overwhelmed by our kids and the thoughts that we have to give up our wants in exchange for their happiness and stability, we hold ourselves back. That's where a strong and empowering community comes into play.
Moms who have it all were able to get there by connecting with other moms who either felt the same or who were able to push past those feelings. A community is key to discussing your insecurities and developing friendships outside of home or work. One day, your community might give you the push you need to take chances - one of the main habits of moms who have it all.
#5. They take chances
Moms who have it all are willing to take chances to get there. We're so used to playing it safe and being afraid of being bold that having it all seems so far away. We have to take chances to get what we want and accomplish our goals.
And, remember, this type of mindset shift doesn't happen overnight. You might hesitate, you might struggle, you might doubt yourself - it's natural. If you're ready to be a bolder you and be the mom who has it all, connect with me on IG and join me for my magnetic mama 5-week program.