Nov 25, 2021 04:41 PM Central
Jessica Doman
Have you ever had that feeling - you know, the one where you feel hella good after putting on that one pair of jeans or feeling fab after doing your nails? Or, maybe, after going through your morning routine? That's your mom power.
Those moments where we feel our badassery - where we know how amazing, talented, and beautiful we are. Yet, unsurprisingly, 20 minutes later when we're facing the third toddler meltdown or your kid broke the family heirloom we lose that feeling.
But, there's another way.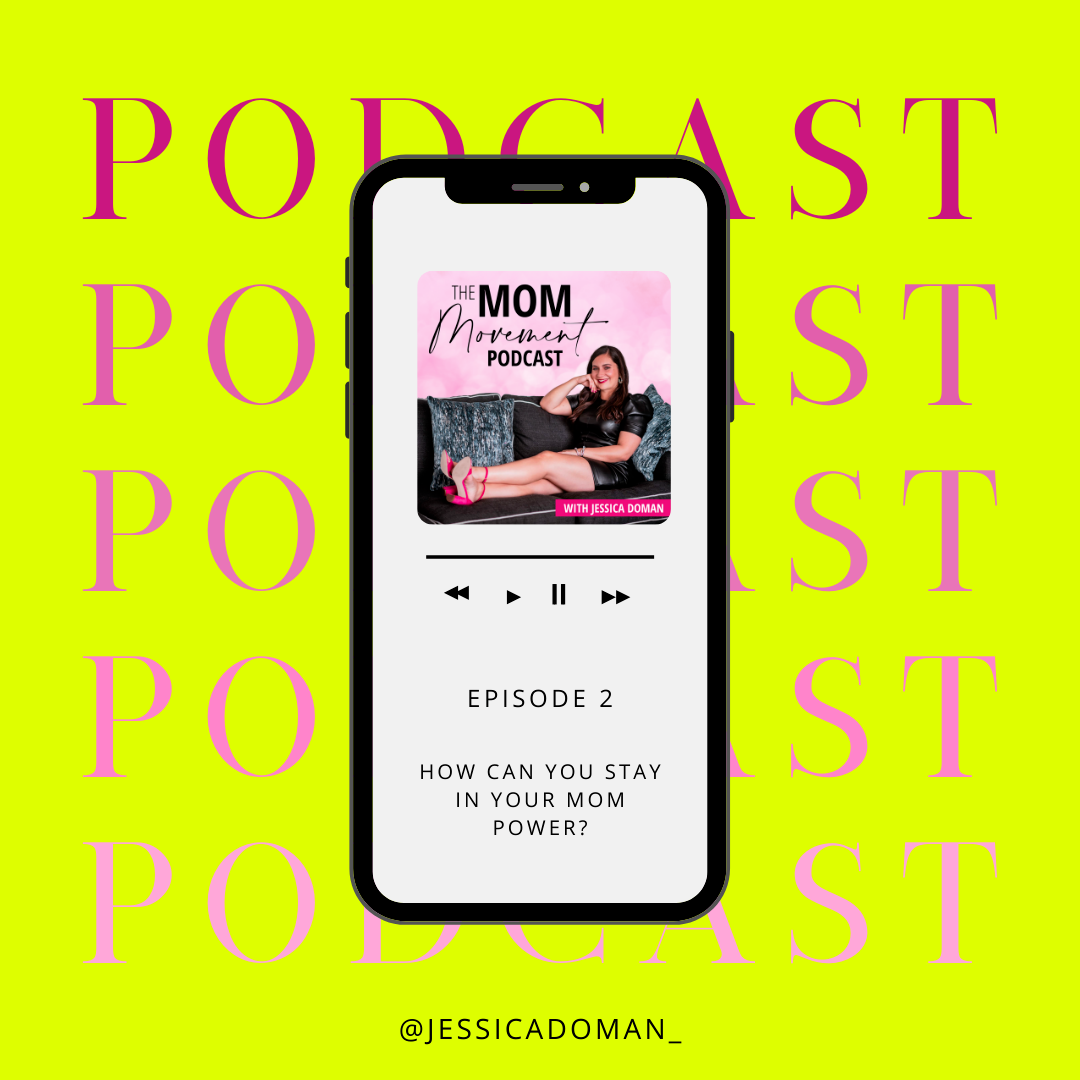 In episode 2 of The Mom Movement, I speak on how to discover your mom power and how to stay in it despite the laundry, the bills, and the fights you have to break up between your kids among many things. I share the importance of tuning in to your power and how to use that to bring your desires into your reality.
This is only part one of manifesting your dreams and living the life you want as a badass mom. Don't forget to follow me on Instagram @jessicadoman_ for the latest podcast announcements and updates on the latest episodes.
If you would like to listen to episode 2 of The Mom Movement on Spotify, you can do so here: Listen to episode two "How Can You Stay in Your Mom Power?" here.