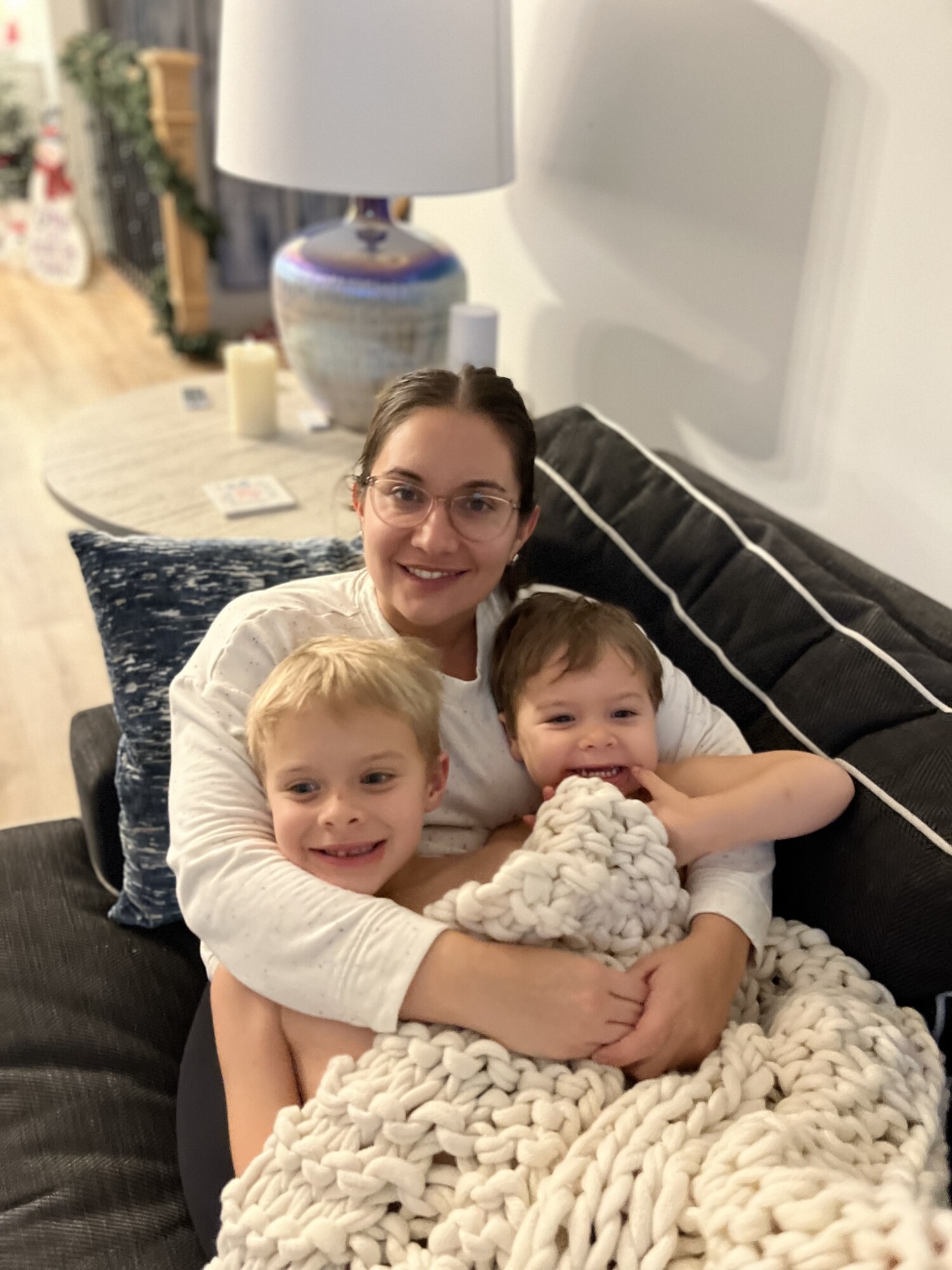 Don't discredit yourself just because you're a mom entrepreneur - you CAN run your business, take care of your kids, fill your own cup, and still have that intimate time between you and your hubby, you don't need to choose. You can set and achieve those goals.
Your first step is blocking out "the haters" or rather, those who don't 100% believe that you can do it and support you. Next, you're going to pick out what's most important to you and your lifestyle. Do you want to travel? Do you want to have weekly date nights? Do you want to homeschool your kids? All of these things are goals that you really can accomplish as a mompreneur.
I get it though, when you're feeling down in your business or mindset it's hard to look towards the future and say "yea, I CAN do that" so here are three realistic goals for mompreneurs for you to borrow:
Goal #1: I will have a balanced work, mom, and me life.
Balance is refreshing, amazing, and opens up more room for passion in all aspects of your life. Having a balanced work, mom, and me life leads to more creative solutions in your business and a better attitude when interacting with others at home. A balanced life is something that a lot of moms struggle with that is actually easier than they think.
With this one, overwhelm can quickly cause you to lose sight and assume that this "method" or "goal" isn't for you when it IS for you. You deserve balance and you can accomplish balance.
Goal #2: I will earn enough without working too much.
Running your own business or even just working at home can cause you to overwork - the line between when you need to "clock out" and how much stuff you have to get done crosses easily, leading to an overworked (and often underpaid) mama. How do we fix this? Boundaries. And using a little math to calculate how much you should get paid for what you do.
You'll need to record how many hours it takes to accomplish your task/create your product, how many hours you can to work (think realistically), and what your ideal income would be. Then divvy up how much you should get paid for each hour based on your ideal income. Don't be scared, you're MORE than worth it.
Goal #3: I will take breaks from my business without feeling guilty.
The best way to do this is ditch the mom guilt and set up systems, digital products, and team members to complete the work while you're gone. Having a good team behind you with effective systems in place to see your digital products (or regular products) while you're off in Cancun - trust me, you'll love it - takes away one stressor, income.
Other stressors need to be identified and conquered, which is one of the things I cover when we work 1:1 or in a group setting. I want you to be just as confident and comfortable in your business as I am!
DM on Instagram to get started today.