Feb 22, 2022 06:59 AM Central
Jessica Doman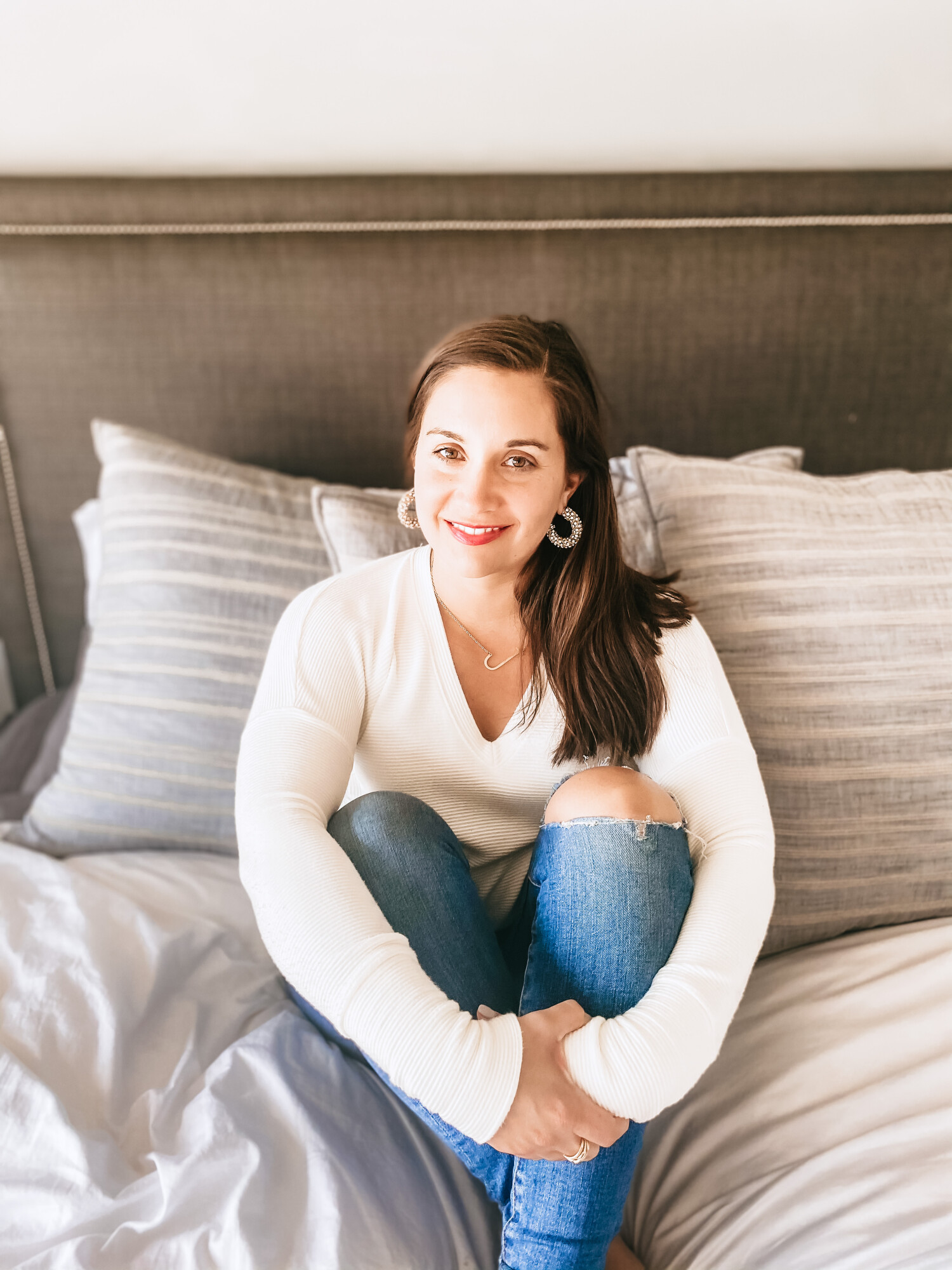 I'm a little different in what I do for my at-home self-care, which I don't necessarily refer to as "self-care" anymore, I like to refer to these appointments, tasks, and items I love as joy pleasures.
My Favorite Self-Care Ritual
To kick off my joy pleasures (self-care rituals) for the month, I sit down around the first, bring out my giant calendar, and take out my pink sticky notes. The calendar stays on the desk in my office, and this is how I plan my self-care for the month. I don't limit myself to traditional ideas of "self-care" I essentially write anything that I feel is going to bring me either joy or pleasure (see where I got the name?) on the stickies. This includes my reiki appointments, hair appointments, facials, etc.
Why? So I can go back and remember each of those self-care things. The incredible message, the great reiki, the empowering breathing. And at the end of the month, I actually save those sticky notes and put them in a drawer in my office - at the end of the year, I love going through every month and remembering and expressing gratitude for each time I was able to do a little self-care and take those moments for myself.
Other Amazing Self-Care Rituals for Moms (That I Love)
Writing everything on my calendar is both a self-care ritual for me and a way to express gratitude for self-care. But, it's not the ONLY thing I do for self-care (nor is facials and reiki). Here are a few amazing self-care rituals I love for moms:
Baths. I absolutely love a good detox bath with essential oils and Epsom salt. I used to bring my phone or a book in with me to relax, but now I've been enjoying the silence of just being me - no tech, no extras.

Everyday meditation. Love it, love it, love it. I meditate anywhere from half an hour to an hour 15 per day and it WILL change your life. It's how I connect with my desires and my next-level self.

Manifestation. This comes through a lot with the meditation and journaling I do. It's setting my manifestation of what I'm calling in from the universe, what is the next thing I'm desiring for more - is it more freedom, more wealth, more time, more joy, more pleasure, more fun? I do this through the manifestation process that I teach in the Mom's Manifestation Academy.
Self-Care Stuff I Love
Almost all of my everyday self-care rituals don't require much, just a book, maybe some essential oils, and a few other things. Here are a few self-care things that I love and like to keep around my house:
Essential oils and Epsom salts are perfect for those relaxing baths I love to take. As well as my top three books,
And you don't need ANY of it to do your own at-home self-care rituals, they're just things that I've found that help ME. Honestly, the whole purpose is to start introducing your own rituals because mama, you deserve it.