Jan 17, 2020 01:26 PM Central
Jessica Doman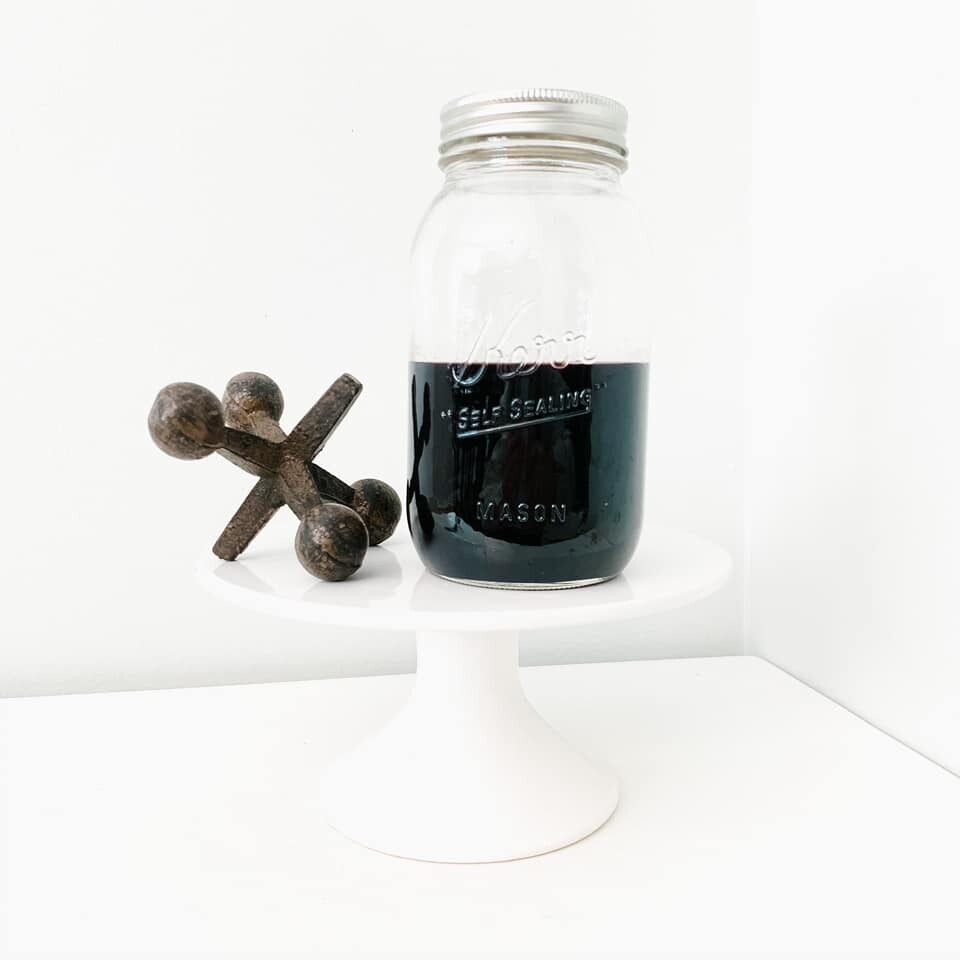 Fight colds and flu with this Immune-Boosting Elderberry syrup which is loaded with antioxidants and nutrients. These are a kid pleaser and a busy mom hack to keep your kids feeling their best!
Walk through the cold and flu aisle of any health food store and you're likely to see elderberry syrup. Why? It's amazing for helping to boost the immune system. Elderberries are loaded with vitamin A and vitamin C, as well as potassium, vitamin B and other antioxidants. So when my kids start to feel even a bit under the weather, I make sure we have elderberry syrup on hand. It tastes so good and it's it helps to give them an extra boost of antioxidants.
Elderberries not only help to boost the immune system, there's actually been a study that shows that it helps to shorten the length of sick days due to the flu. It can also help with nasal congestion related to the cold too. It's been a fav in our house over the last few years and is definitely something I keep in my Mama Toolbox.
Elderberry has been used historically for health benefits and culinary purposes. These berries contain several antioxidants, vitamins, and minerals that have made the berries an ideal choice for immune support! Several studies have even found that elderberries help reduce cold-like symptoms.
*To enjoy the benefits, make sure to try incorporating elderberry syrup as raw elderberries can cause negative effects including nausea and abdominal cramps.
Try making this elderberry syrup at home! The infusion of vitality essential oils will provide even more powerful benefits. This will make a large batch to fill a 16oz mason jar.
1 C dried elderberries (you can get these at some health food stores or online through private sellers)
½ - ¾ C honey (raw and unfiltered, preferably local to your area)
Cinnamon Stick or herbs of your choice (echinacea and rosehip and great options)

Instructions:
Add the elderberries and water to a large saucepan. Bring to boil. Once boiling, turn down the heat and allow the berries to simmer for about an hour (the goal is to have the amount of liquid in the pan half in size, this can take 60+ minutes). Add your choice of herbs. Once liquid has halved in sized, remove from heat and let cool. Separate the berries into a strainer and mash them while collecting the juice. You can do this with a spoon or a spatula, but the key is to catch the elderberry juice that comes from the berry. Once mashed, discard remaining berries. Let the liquid cool and gently stir in the honey and essential oils. Keep stored in an airtight container in the fridge.