Feb 16, 2020 09:52 AM Central
Jessica Doman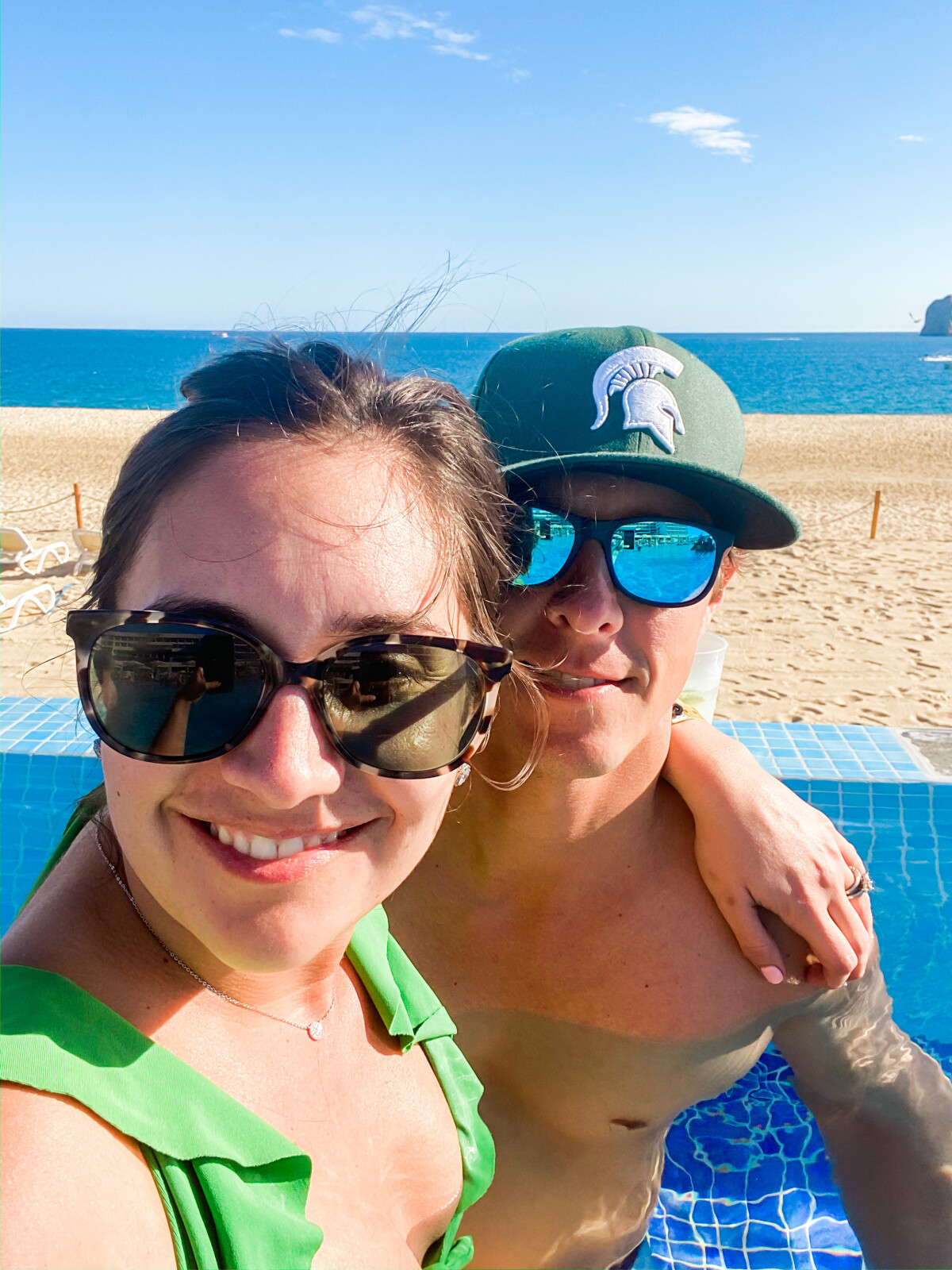 You took a trip without your kids? GASP. Do you know how often I've been asked this question since we got home from our Couples Trip a few weeks ago? The Answer is, A LOT. Who placed this guilt on us as parents that we don't think we can leave our kids for 5 days to get a fricken break? To reconnect with ourselves and our Spouse. After-all, if we don't put ourselves and our marriage first, what is left for the kids?
I have a lot of friends who are in the trenches of raising their kids. Hello, that is me too! I think parenthood is the toughest job out there. Daily, I ask myself am I doing this right, am I present enough, am I showing them, teaching them, the life and character skills they need? Oy. The pressures on parents today is like no other!
And with all the pressure and stress of parenting plus those who work outside of the home and social activities it can be a lot! Do you feel like you and your Spouse are two ships passing in the night between feeding the kids, bathing them and putting them to bed? It's such an easy trap to fall in to. So easy.
I have some friends who haven't taken a trip together since before kids. Which for some might mean 8 years ago. Hear me out, I'm not a Marriage Counselor nor do I think a vacation can solve all things but, here is what I think a vacation can do for you and your Spouse: Relaxation. Quiet. Eating a hot meal. Not having to cook or clean up. Uninterrupted SLEEP. My God, Sleep is a beautiful thing. A hot shower. A break from the laundry. A break from Carpool. Catch my drift here, the list goes on.
Now picture this, a tropical location where all your meals are made for you. Where someone comes in and makes your bed everyday. Where the sun shines, everyday. Where you can have a drink in your hand all day without any judgement. Oh, and that drink is brought to you poolside while you are in the pool. Literally sitting in the pool on the most comfortable lounge that's made from Heaven. Am I painting this picture for you, yet? Does this sound amazing to you? You can do this Momma's, you can leave your babies for 5 days. I promise, they will be ok without you. Leave them with family or friends. You'll come back so recharged and a better you so you can handle all the tantrums and stress that Motherhood throws at you. And you and your Spouse will be much more connected because you will have only had to focus on each other for that time away. And when you can only focus on each other incredible things happen.
This picture of my hubby and I was from our trip to Cabo San Lucas, Mexico where we vacationed for 5 days with 4 of our friends. It was a great trip. Our parents are amazing and watched our boys during our trip. And plot twist, our oldest Tyler came down with Influenza-not quite 24 hours after we left :( Talk about Momma guilt here. How could he get sick while I was gone? How awful of a Mom was I that I was in a different Country leaving our poor parents to care for him. Cue all the tears and guilt from both Nick and I. We asked and considered coming home but our parents reassured us it wasn't necessary and they would let us know if things changed and we should hop a plane to get home. We Facetimed often and managed to still have a great day in the days that were left of our trip. And I can say with full confidence we had a great time and it did all the things for us that I've promised you all above and made us so excited to speed home to get to our Babies.
Book that trip Mommas. We deserve to have fun too. We are better parents when we take time away for ourselves.
I only have one life and I'm determined to live it to the fullest. Each and every day. Are you?
If you love to travel, share one of your favorite places below with me, we are a traveling fam and we'd love to hear where you love to visit that we should go to next.
Best in Wellness,
Jess