Mar 19, 2021 08:37 PM Central
Jessica Doman
Let's talk growing your social media and leveraging the weekly curated post examples I created specifically for Momtrepeneurs who are growing a thriving business using social media. I built my first business, using only social media and took my following from 0 to 68,000 followers in six months. It was a lot of work, and it left me feeling overwhelmed and burn out, when it was all said and done. Since then, I've spent time working with business owners who message me daily on how to replicate the success in their following like I have built for myself.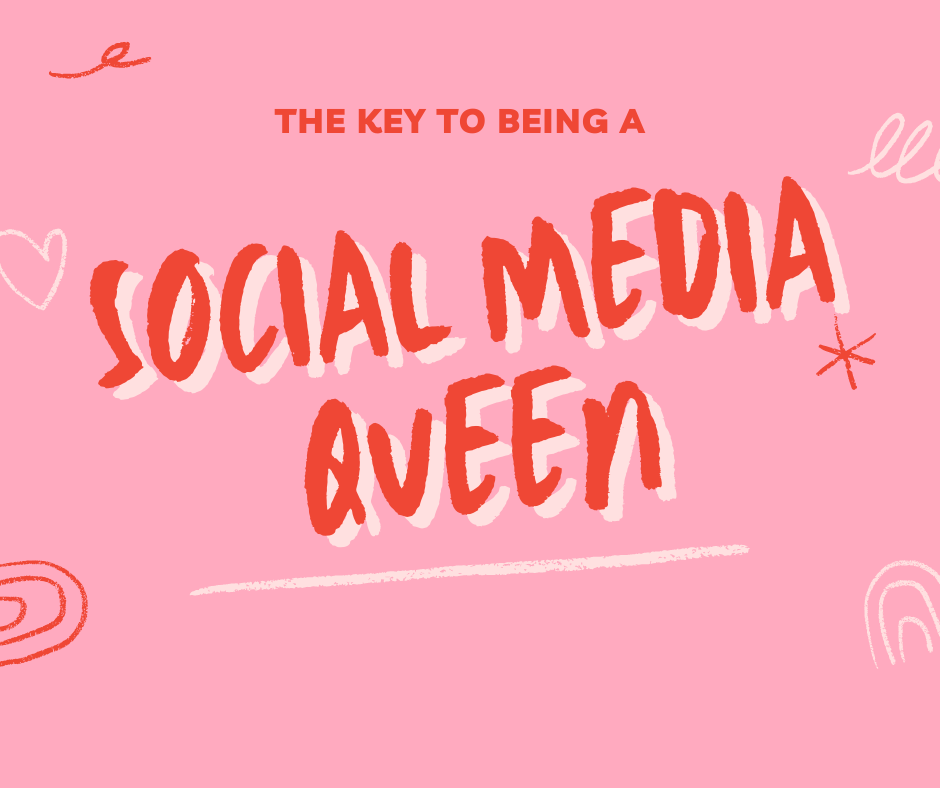 One of the main questions I always get for everyone from everyone is how to get better engagement in their social posts? They don't get good engagement and bad engagement = less following, less leads, less conversations and less sales. In the Modern Social Mama course that I created, I give you ideas that you can pull from. You create your own post customizing for your audience to boost your engagement. It makes posting so simple. And I teach you lots of tips and tricks how to speak to your ideal clan on social media build relationships, and convert a conversation to an actual sale!
An engagement post is a post that gets your audience to engage with you. That's exactly the point of it. Don't overthink it. You want your audience to see the post, and immediately leave you a comment or send you a message. In today's world everyone has an opinion, and for your engagement post we're gonna take darn advantage of it and let them give you their opinion! So let's give some examples and engagement posts: do you like chocolate or vanilla better? Do you like snow or beach better? What time do your kids go to bed? Are you an early bird or a night owl?
These are post that you want to use a really great graphic with to grab attention and also have the wording written on the graphic. Then, click post and wait for your responses to roll in. This is cool because your audience wants a way to connect with you, and they get to leave you their opinion. It also allows you to get to know them more, i.e. build relationships which is exactly what we're doing on social media. I go into this a lot further in my Modern Social Mama course, but anybody who's on social media should be building relationships. After you do the engagement post the algorithm on Facebook will think holy cow look at all the people she's been engaging with this post was hot so the next time you post it's going to show your next post to so many people so from the strategic perspective it's really great to do an engagement post and then the very next post you do the next day or later on even in the same day after your engagement post do a product or service post. This way people can know about your product or service that you're offering a lot more people will see it because again the algorithm knows that your previous post was hot you had so many people comment and like on it and give you their opinion which allowed you to learn more about them about them to give their opinion so they feel heard and intern you're rewarded by the platform in showing more people your next post. Which should be a product or your service post. That's a hack not very many people will tell you about, and that's just one of the million hacks and tips I give you in my
Modern Social Mama
course.
An engagement post I recommend is included weekly in your weekly content posting schedule and I break this all down for you.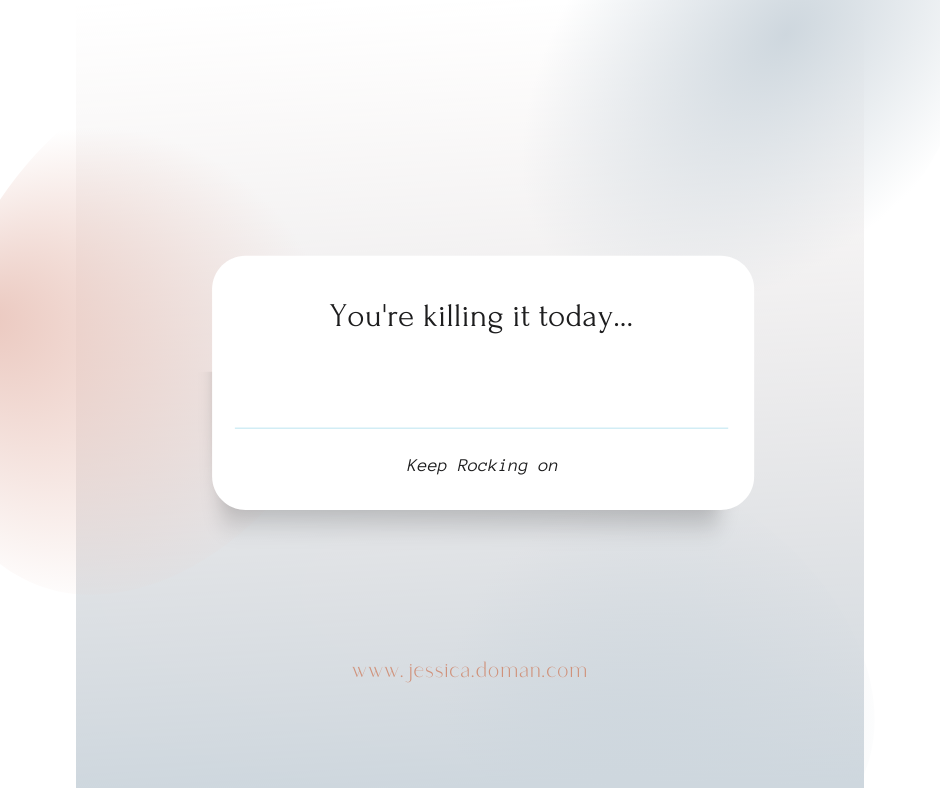 So when you're a curating your weekly schedule for posting, or should I actually recommend you do a month at a time, if you're in my Modern Social Mama Course, which you should be if you're trying to build a business on social media and you want to reach your ideal clients and customers so you can live your dream life and use social media to cash those checks- then it's for you!
The Modern Social Mama
Course is using social media for three hours a week or less to dynamically up level your business. I teach you what to post, by getting you a 14 different examples of weekly try to contact you should cycle through to reach your ideal audience. This is all customized to you using your voice and your words so that your ideal client sees it and hears it and connects with you. Social media is a great while you to build relationships, and therefore your business. Because I'm a firm believer in whatever business you're in you need to build relationships for it. This is why when brands and influencers build a community and an audience no matter what they're selling their community buys it and that's exactly friends what I teach you in the
Modern Social Mama.
And the best thing about engagement post in my opinion is they're easy and they speak for themselves so be sure to include quotes in part of your weekly posting schedule. If you need more inspiration and health and growing a thriving business leveraging social media all without the overwhelming burn out of all the ends and outs of social media be sure to join the Modern Social Mama, where I break down exactly how to do social media in a way that puts money in your pocket where you're creating relationships with your ideal client all while mastering social media in less than three hours a week. You can find it
here
Nov 6, 2020 12:23 PM Central
Jessica Doman
Got Chaos? Got Stress? Got that overwhelmed feeling?
There's an Essential Oil for that!
Everybody loves a routine. Everybody. When our routine is interrupted, we can feel a bit chaotic and disconnected. This year, all of our routines are gone and all sense of normal, which creates a feeling of stress and overwhelm. These feelings can leave you drained and feeling helpless. Are you overwhelmed in work, overwhelmed at home, and or just overwhelmed all the time? This is for you.
These are some of my favorite roller blends that are designed to help you get back in touch with yourself and learn to let go. Even in challenging times, we can focus on positivity and choose to see the good. It's amazing that some essential oils can assist with this process as they restore balance to the body. What are you focusing on that's good?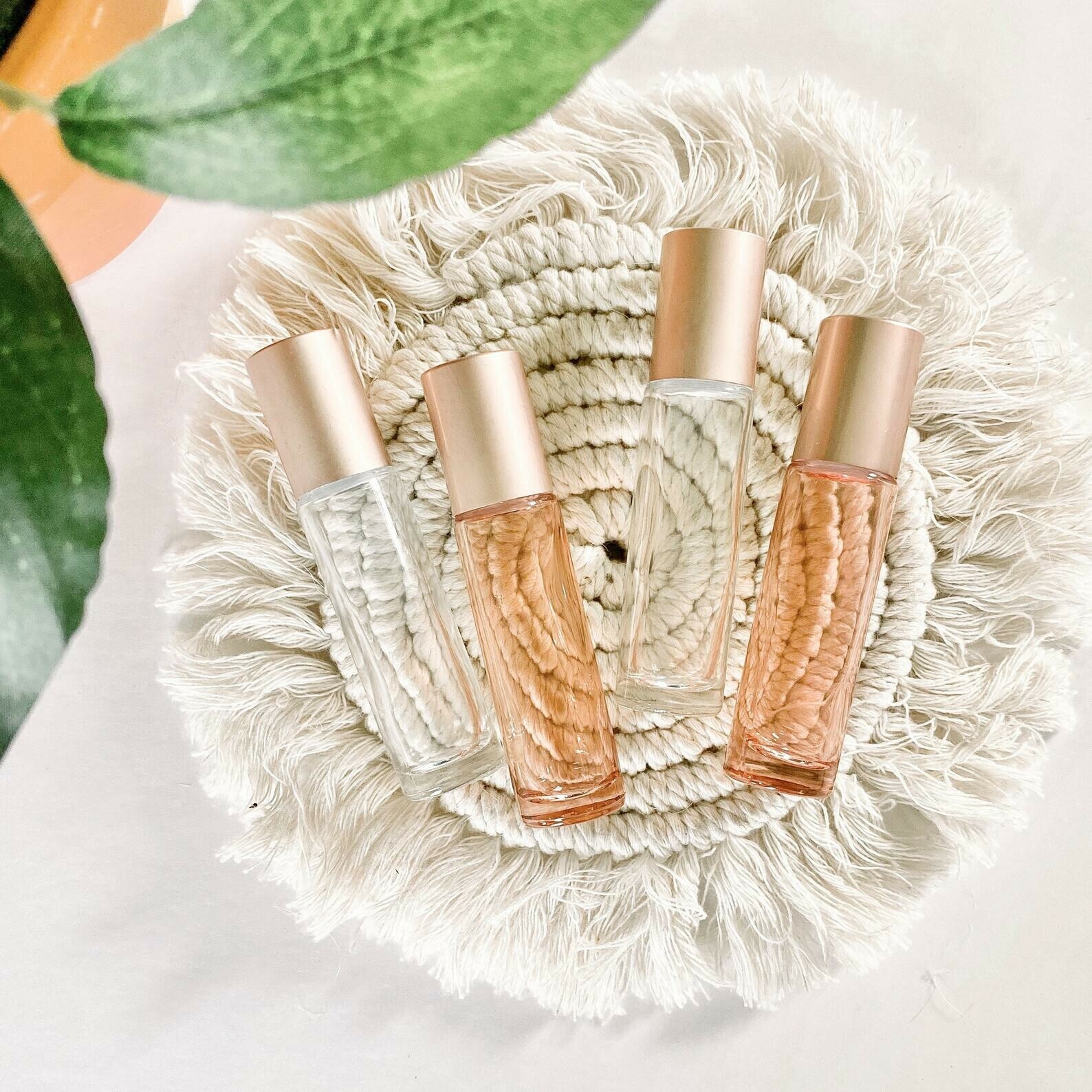 I AM HERE
This powerful blend is just the ticket to help you speak your truth. It opens the throat chakra for authentic and clear communication. Roll on this blend before an interview or to provide courage and sensitivity when handling conflict or difficult discussions.
Use a 10 mL roller bottle. Add essential oils and top off with a carrier oil, such as fractioned coconut, grapeseed or almond oil
Love All
It's easy to love people when they agree with us, show kindness, and treat others fairly. It is far more difficult to love those we disagree with or people who are unkind, selfish, and greedy. Use this blend to balance yourself, your heart and help you give love even when it doesn't come so easily.
Use a 10 mL roller bottle. Add essential oils and top off with a carrier oil, such as fractioned coconut, grapeseed or almond oil
Find Yourself
Challenging times drain us of energy and motivation. When you feel like doing nothing but know you should do otherwise, try this. It calms erratic emotions while restoring a healthy energy to move forward.
3 drops sacred sandalwood
Use a 10 mL roller bottle. Add essential oils and top off with a carrier oil, such as fractioned coconut, grapeseed or almond oil.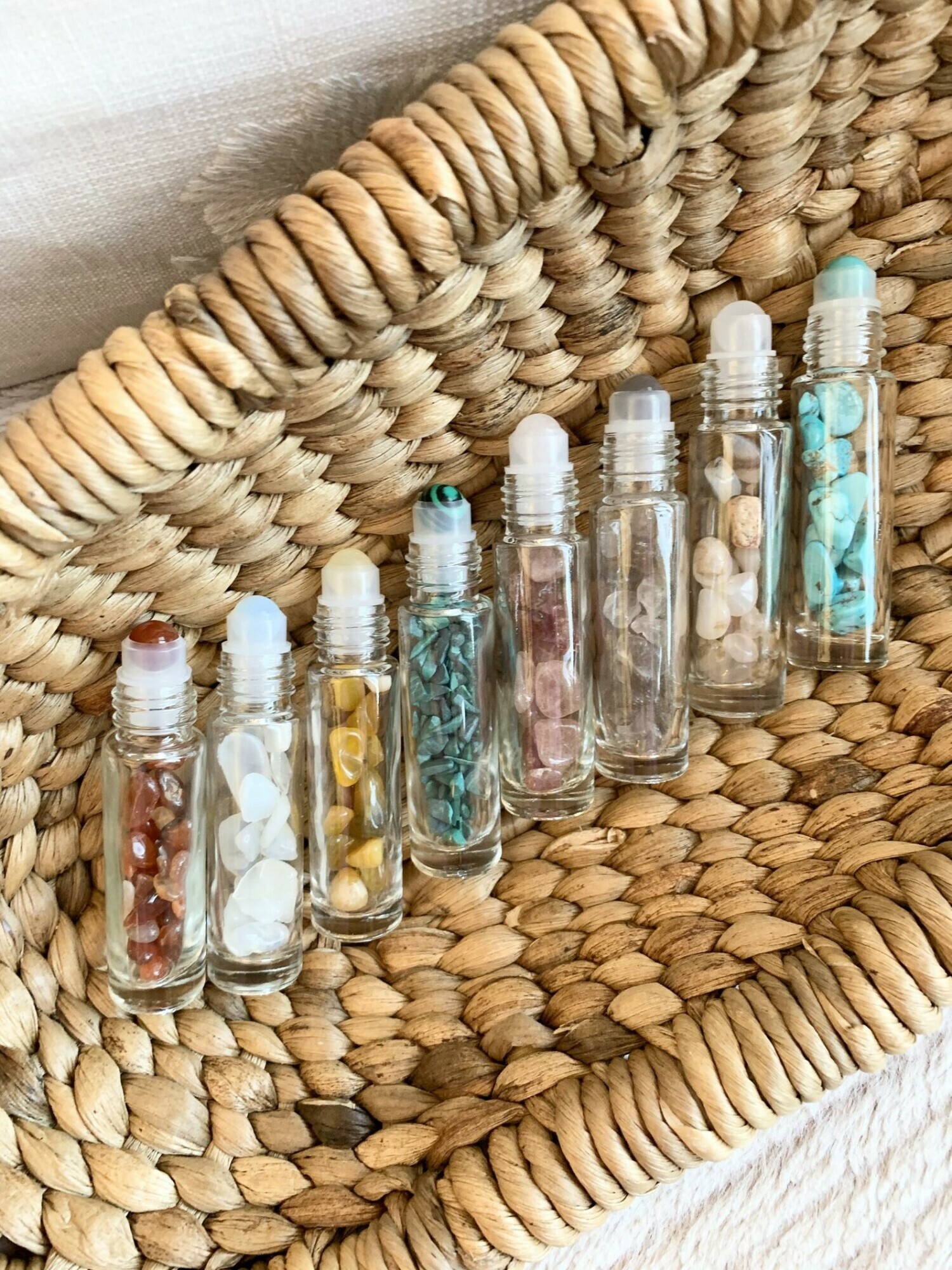 I am a busy Mom so of course stress is inevitable but I have a few mom tips for you to alleviate your stress and have you feeling better almost instantly. In addition to exercise, meditation, and surrounding myself with a community of thriving Mamas there are a few other essentials I can't recommend enough. These tools are my go to for almost immediate stress relief and you can read about them here. Seriously couldn't do this Mom Life without them.
What are your go to's for stress relief?
Want to learn more about calming your chaos and stress with essential oils? Check it out
here