Oct 18, 2020 07:02 PM Central
Jessica Doman
We have a huge blog post today and Its all about the legging! Everybody loves Leggings, right?!? Lots of requests for my Favorites for different occasions so I thought I would put them all together for you!
This post is to share what I wear the most, why and the details of each pair so if you are in the market for another pair this might help you too! These are listed out in no particular order, tried to be as unbiased as possible and just deliver facts on this one — there are a total of 4 pair with individual descriptions!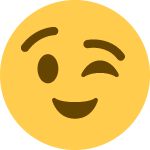 Hope this post is helpful for you and if you find that someone you know might like it too, please feel free to share it!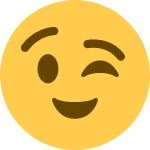 The Ever popular Lululemon Align Legging I shared in my Instagram Stories. Everyone loves these because they are buttery soft, truly unmatched! High waisted, I buy in 25 length since I'm such a shorty :) comes in a ton of colors and sizes these are made for movement so they are great for all weather and looks as well. Comfortable because they are no compressive so you can wear all day from yoga, to lunch to lounge. I wear this the most often from day to night, workout to a night out. They are my fav! Keep their shape and look new as mine are also about 4 years old! Runs about $98.
Dupe option is here, Under $40! I have heard they are super similar though I do not personally own.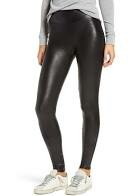 Here are the SPANX Faux leather legging great again for all the looks from sweaters and boots to athleisure. SPANX is really about the shapewear they really do keep you lifted, supported and feeling confident all day. These are super black, full length and high waisted. Around $98. Goes on sale a couple times a year, Black Friday and the Nordstrom Sale. FYI if you have an need styling ideas, I have a post here.
Dupe Options: Nothing I know of is going to give you the same shapewear feeling but if you are going for the look: A great a dupe is here.
Sizing: I buy a Petite Medium– Depends on how tall you are.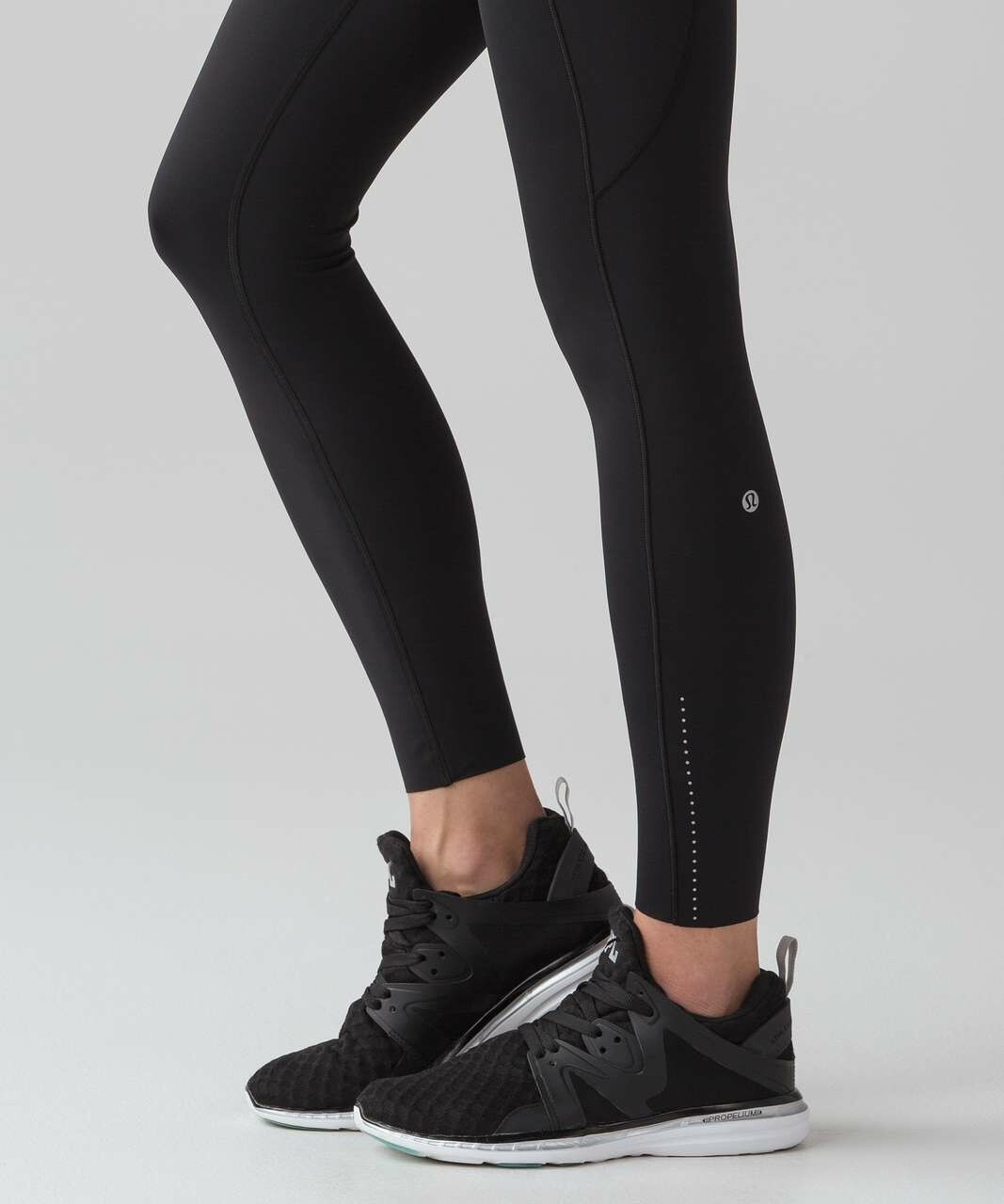 Next is the Fast and Free High Rise Full on Lululemon Legging, High waisted, 7/8 and a medium compression all the way through the legging.
Dupe Option is here, runs TTS and under $45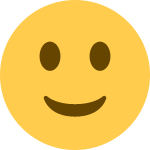 Sizing: I wear an 6 this is my normal leggings size at Lululemon I wear a size 4/6 in denim.
Lastly is the Athleta Contender Legging, High waisted, 7/8 and a medium compression all the way through the legging. I love Athleta they have a sustainability peace that I can get behind.
Dupe Option is here, runs TTS and under $45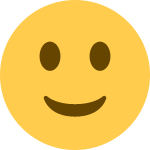 Sizing: I wear an 6 this is my normal leggings size at Lululemon I wear a size 4/6 in denim.
Oct 5, 2020 09:39 AM Central
Jessica Doman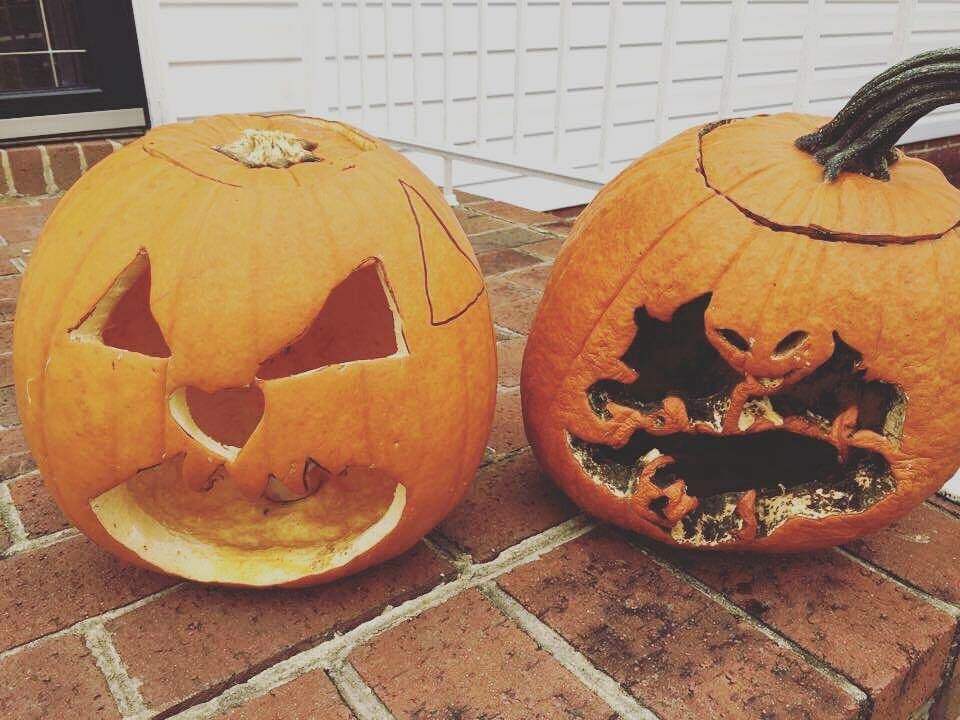 Looking for a way to
preserve your Halloween pumpkin naturally?
I've got an easy DIY Natural Pumpkin Preserve Spray recipe you can make at home to make those carved pumpkins longer.
Halloween is coming and it's time to get ready for pumpkin-carving season. Depending on where you live, that could mean waiting until the day before Halloween to carve those pumpkins due to decay, mold and bugs. But I've got some simple ways you can keep those carved pumpkins around longer for Halloween.
Why do carved Pumpkins Spoil so Quickly?
I came up with this recipe as I was looking up ways to preserve our newly carved Halloween pumpkins. All I could find were recipes with bleach, acrylic spray, petroleum products and other toxic additives that we don't keep in our house...I mean who wants that toxic crap around?!?
How To Make a Natural Pumpkin Preserve Spray
There's a really simple way to make your carved pumpkins last longer with this DIY Natural Pumpkin Preserve Spray. Just add peppermint essential oil, to your thieves cleaner and spray on your pumpkin!
The peppermint essential oil mixed with thieves cleaner helps to keep the bugs away (spiders, ants, and other pests don't like the scent of peppermint). It also helps to keep the pumpkin from wilting quickly.
How to Use This DIY Natural Pumpkin Preserve Spray
After you carve your pumpkin, remove the seeds, pulp and anything you don't need inside the pumpkin. Shake the DIY Natural Pumpkin Preserve Spray well and then spray the carved pumpkin thoroughly. Be sure to spray inside, outside, carved areas, etc.
Let your pumpkin dry in a cool, shaded area, preferably inside your home or even inside the refrigerator. The cool air helps the carved pumpkin last longer.
When you're ready to display your pumpkin, leave it out and enjoy. Consider spraying again each day to help it to last longer.
***This picture shows the pumpkin on the left which was sprayed every other day for 8 days with no mold and our other pumpkin which wasn't sprayed at all!


Sep 5, 2020 08:16 PM Central
Jessica Doman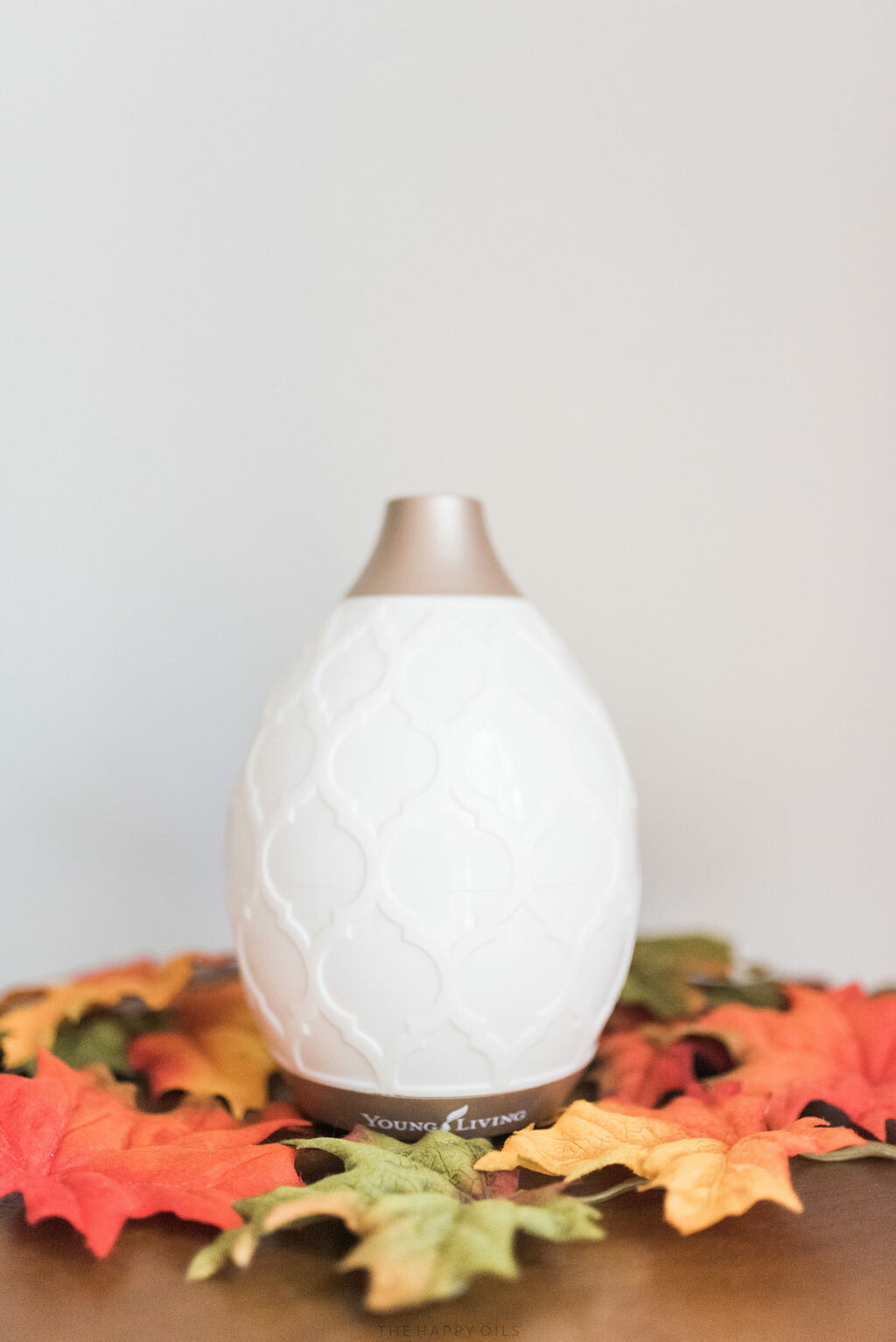 I used to be the girl who dropped $100 in Bath and Body works come Fall. I was all about those candles and plug-ins making my home smell AMAZING.
Are you a candle lover? So was I. Then I became aware of how toxic candles are. Did you know that burning candles wreaks havoc on our respiratory, cardiovascular, endocrine (hormones), and nervous systems? They release volatile compounds into the air that we inhale into our bodies.
What's all that mean for us? Asthma. Allergies. Anxiety. And other health issues could be caused by your candles.
Did you know?!?

+The word fragrance masks over 3,000 chemicals behind that one single world. When you see this word listed under ingredients, just throw that product away
+Candles contain paraffin, which is a petroleum byproduct that releases carcinogens into the air when heated
+One hour of burning a candle is equivalent to smoking one cigarette
So grateful, I found a way to enjoy ALL the fall scents without harming my family, Peace out Candles see ya never ✌️