Jan 25, 2022 09:00 PM Central
Jessica Doman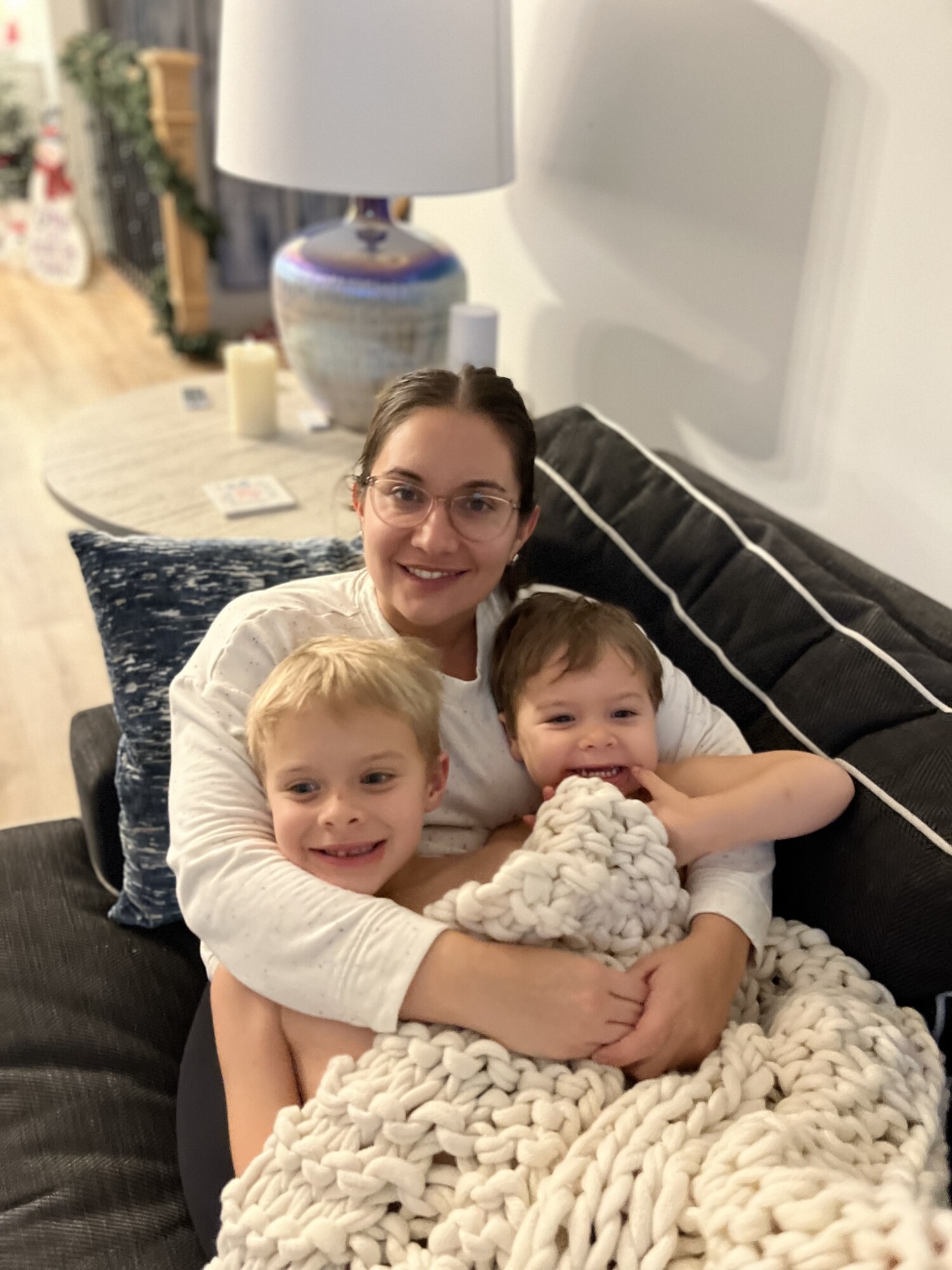 Don't discredit yourself just because you're a mom entrepreneur - you CAN run your business, take care of your kids, fill your own cup, and still have that intimate time between you and your hubby, you don't need to choose. You can set and achieve those goals.
Your first step is blocking out "the haters" or rather, those who don't 100% believe that you can do it and support you. Next, you're going to pick out what's most important to you and your lifestyle. Do you want to travel? Do you want to have weekly date nights? Do you want to homeschool your kids? All of these things are goals that you really can accomplish as a mompreneur.
I get it though, when you're feeling down in your business or mindset it's hard to look towards the future and say "yea, I CAN do that" so here are three realistic goals for mompreneurs for you to borrow:
Goal #1: I will have a balanced work, mom, and me life.
Balance is refreshing, amazing, and opens up more room for passion in all aspects of your life. Having a balanced work, mom, and me life leads to more creative solutions in your business and a better attitude when interacting with others at home. A balanced life is something that a lot of moms struggle with that is actually easier than they think.
With this one, overwhelm can quickly cause you to lose sight and assume that this "method" or "goal" isn't for you when it IS for you. You deserve balance and you can accomplish balance.
Goal #2: I will earn enough without working too much.
Running your own business or even just working at home can cause you to overwork - the line between when you need to "clock out" and how much stuff you have to get done crosses easily, leading to an overworked (and often underpaid) mama. How do we fix this? Boundaries. And using a little math to calculate how much you should get paid for what you do.
You'll need to record how many hours it takes to accomplish your task/create your product, how many hours you can to work (think realistically), and what your ideal income would be. Then divvy up how much you should get paid for each hour based on your ideal income. Don't be scared, you're MORE than worth it.
Goal #3: I will take breaks from my business without feeling guilty.
The best way to do this is ditch the mom guilt and set up systems, digital products, and team members to complete the work while you're gone. Having a good team behind you with effective systems in place to see your digital products (or regular products) while you're off in Cancun - trust me, you'll love it - takes away one stressor, income.
Other stressors need to be identified and conquered, which is one of the things I cover when we work 1:1 or in a group setting. I want you to be just as confident and comfortable in your business as I am!
DM on Instagram to get started today.
Jan 18, 2022 10:00 AM Central
Jessica Doman


I'm living the dream. While not without its hardships - especially in the beginning - my business activates the fuck out of me. I get to pack up and leave and go on vacation with my husband or children whenever I want. I have the freedom to unpack and enjoy - all because I've built a business that generates passive income.
My active offers are there because I have the passion to serve, to help moms do what I do, to be comfortable and confident in their business to build to that six-figure mark. My passive offers are there for when I need a break, a moment, to enjoy life and come back to my business better than before.
I'm not going to say that I do this alone, that would be a lie. I have an amazing team including a blog manager and Pinterest Marketer, a social media manager, an engagement assistant. But, I write all my own copy, develop my programs, emails, etc. It's all about doing what activates you in your business!
Doing What Activates Me in My Business - And How it Makes Me Successful
Since I'm not always IN every aspect of my business, I don't get burnt out. I stay activated, I stay turned on when working. My ideas are more creative, I've tapped, tunned, turned on, and thriving.
This is why I launched an incredible offer that actives my soul and teaches clients why I make what I make and why I'm at the level I'm at - why I had my dream come true and why I live this incredible life that I've manifested because I have beliefs that serve me and I believe that when you go on a vacation with your children or without your children, you have the ability to reconnect. And, while it is challenging to leave your children with other people, we need time too.
I think that we dress up to disservice to and get caught up in the monotony of the everyday. Every day at the same old car pick up/car drop off when we switch it up we do a service to ourselves and our children go with the flow - and I realized that I don't need to stop myself from having a good time if my kids stay up later, or when they get extra sugar - they're making memories too.
Fun fact, my husband and I take a couples trip somewhere exotic every year, just us. We take a moment to be ourselves, not mom and dad, just Jessica and Nick… How amazing is that?
Getting Comfortable & Confident in Your Life
It's all about staying balanced, embracing your own needs, and filling your cup too (not just your family's). It's about stepping out of your comfort zone and establishing your own set of rules for yourself and your family.
If you're ready to get comfortable, confident, and activated in your business, check out my
biz-mama masterclass!